Dogs need exercise, and what better way to give them a good workout than by taking them to the dog park? Dog parks provide a great place for dogs to run around and play with other dogs. They also offer owners a chance to socialize with other pet lovers. In this article, we will discuss the benefits of dog parks and provide tips on walking dogs safely and effectively.
What Is A Dog Park?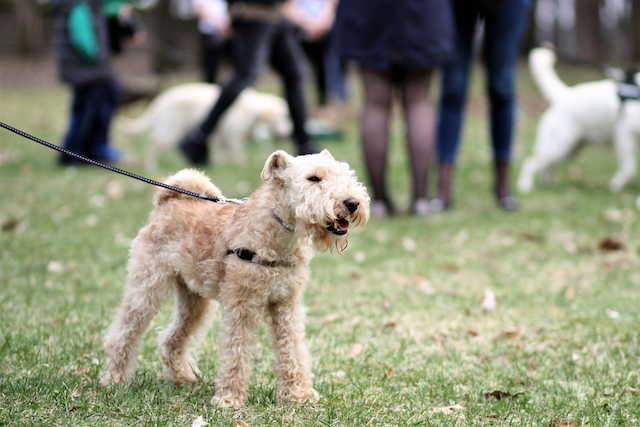 A dog park is an enclosed area where dogs can run and play off-leash. Dog parks usually have a double-gated entry system to help keep the dogs in and the people out. They also have plenty of room for the dogs to run around, as well as water fountains and waste bag dispensers. Some dog parks even have agility equipment for the more athletic pups!
Types Of Dog Parks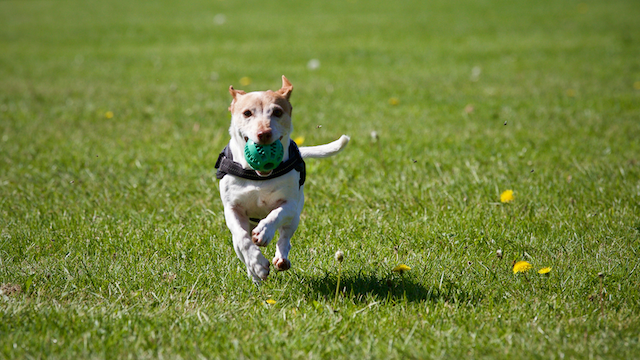 There are various types of dog parks. Below we discuss two of the most common dog parks.
Urban Dog Parks
Urban dog parks are located in the heart of the city, making them easily accessible for busy pet parents. These types of dog parks are typically smaller in size, but they make up for it with all of their amenities. Many urban dog parks have benches, agility equipment, and even swimming pools!
Rural Dog Parks
Rural dog parks are perfect for pet parents who live in more rural areas. These types of dog parks are typically larger in size, giving the dogs plenty of room to run around. Many rural dog parks also have hiking trails, making them the perfect place to get some exercise for both you and your pup!
Categories Of Parks
These can be further sub-divided into off-leash and on-leash. As the name suggests, off-leash parks are places where your dog can run around without a leash. On-leash parks are places where you must keep your dog on a leash at all times.
The Benefits Of Dog Parks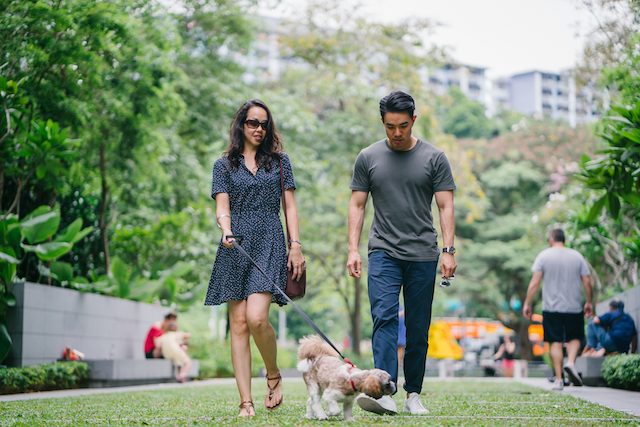 There are many benefits of taking your dog to the park. Below we discuss five of the most important benefits.
Improves Dog Socialization
It's critical to your dog's health and happiness that they be properly socialized as a puppy. Being alone while you are at work or on errands may have a negative impact on your dog's mental well-being, as well as their ability to obey. Playing with other dogs in a secure environment will help to relieve your dog's anxiety and tension after being away from you, as well as get them used to public settings and encounters with other individuals.
Boosts Your Dog's Physical Health
Regular exercise is important for all dogs, but especially for those who are obese or have joint problems. Walking your dog around the block just isn't enough to keep them healthy and fit. Dog parks provide a great opportunity for your dog to run around and play, getting the exercise they need to stay healthy.
A Great Place For Obedience Training
If you are working on obedience training with your dog, a dog park can be a great place to practice. Dogs of all ages and sizes can benefit from obedience training, and what better way to practice than in a safe and controlled environment with other dogs around? You can also use the opportunity to socialize your puppy and get them used to being around other people and animals.
Dog owners can also benefit from visiting a dog park. Here are some benefits of dog parks for humans:
Can Lower Your Health Risks
Yes, you read that correctly! Walking your dog at the park can actually lower your risk of heart disease and stroke. Studies have shown that dog owners are less likely to suffer from these conditions than those who do not own dogs. So, not only is walking your dog good for their health, it's good for yours too!
Can Help You Meet New People
If you're new to an area or just looking to meet new people, a dog park is a great place to start. Dog parks provide a relaxed and informal environment where you can strike up a conversation with other dog owners. You might even make some new friends!
Dog Parks Bring The Community Closer
Dog parks can help to build a sense of community. When people come together to care for and interact with their dogs, it can help to create a strong bond between members of the community. Dog parks can also be a great place to meet your neighbors and learn more about the people who live near you.
How To Walk Dogs Safely And Effectively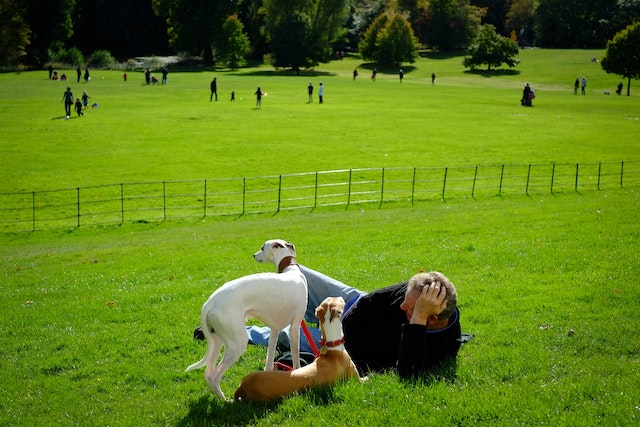 Now that we've talked about some of the benefits of dog parks, let's discuss how to walk dogs safely and effectively.
Here are a few tips:
Always keep your dog on a leash when walking them, unless you are in an off-leash area.
Be sure to clean up after your dog if they go to the bathroom while walking.
Always abide by dog park rules when visiting.
Be aware of your surroundings and be cautious of other people and aggressive dogs.
Owners use most dog parks at their own risk, so keep an eye on your dog at all times, and do not let them wander off too far.
Make sure your dog is well behaved before taking them to a dog park or public place. If they are not, consider obedience training first.
6 Dog Parks You Should Visit Today
1. Fort Washington Dog Park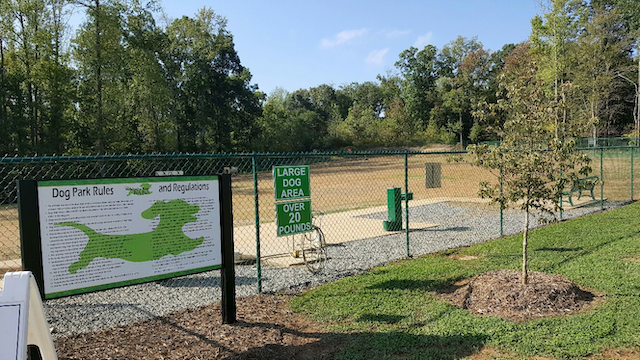 Fort Washington Dog Park is a great place to bring your dog to socialize and play. The park is open to leashed dogs, and they are permitted on the paths and trails. Unleashed pets may be fined $50. You can also visit for stunning views of the lighthouse or historic fort. There is a small entry fee charged from May through October.
Address: 13551 Fort Washington Road, Fort Washington, MD 20744
Hours: The old fort will be closed on Mondays, Tuesdays, and Wednesdays. Park Grounds – Open: 7:00 AM to sunset daily
2. Barkhaus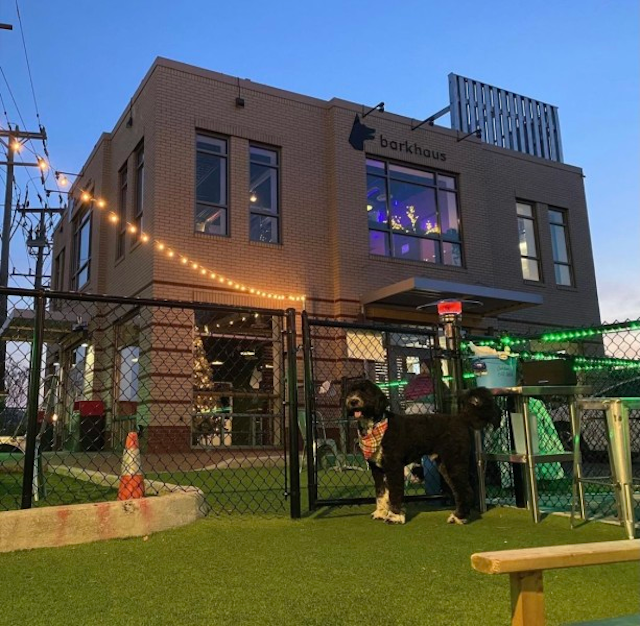 This is one of those urban dog parks we were talking about. Barkhaus is a space where park visitors may have a drink or a bite to eat while their dogs meet new pals. For guests with dogs, memberships will be necessary. Anyone is welcome at any time! It has both Indoor & outdoor off-leash play areas.
Address: 529 E Howell Ave Alexandria, VA 22301
Hours: This park is closed on Mondays. It opens from 3 PM-9 PM from Tuesday – Thursday And 11 AM-10 PM from Friday- Sunday.
3. Duke Street Dog Park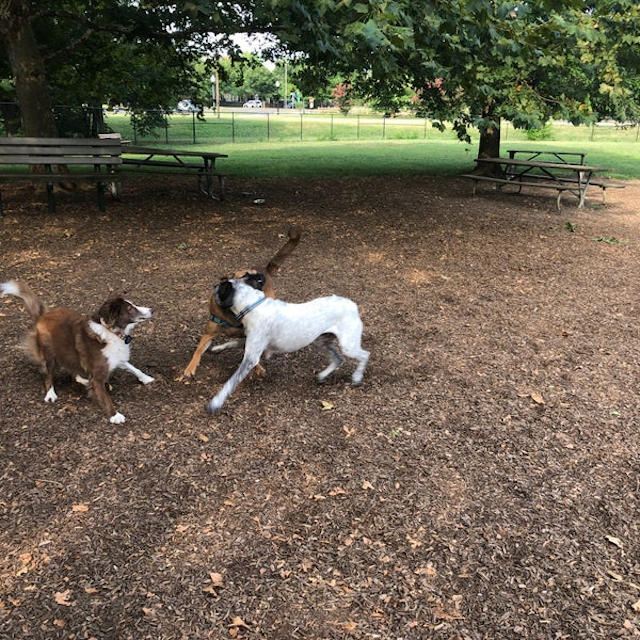 Duke Street Dog Park is a beautiful place that offers plenty of space for your pup to run around. When entering and exiting the park, dogs must be leashed. At all other times, each handler must have a leash in hand.
Address: Duke St, Alexandria, VA 22301
Hours: This park is open every day from 8 AM-7 PM
4. Glencarlyn Park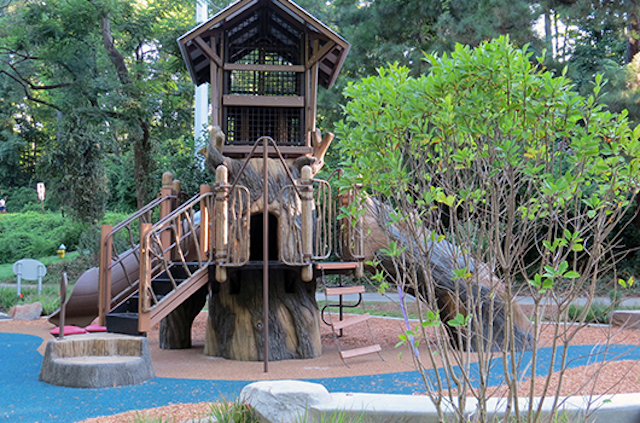 Glencarlyn Park is a lovely place to bring your pet. It has gorgeous walking trails as well as an off-leash dog park area. This is the perfect place to come if you want to enjoy nature with your furry friend. Be careful as the park is not fenced.
Address: 301 S Harrison St, Arlington, VA, US, 22204
Hours: This park is open every day from 8 AM-8 PM
5. Fort Barnard Dog Park / Douglas Dogs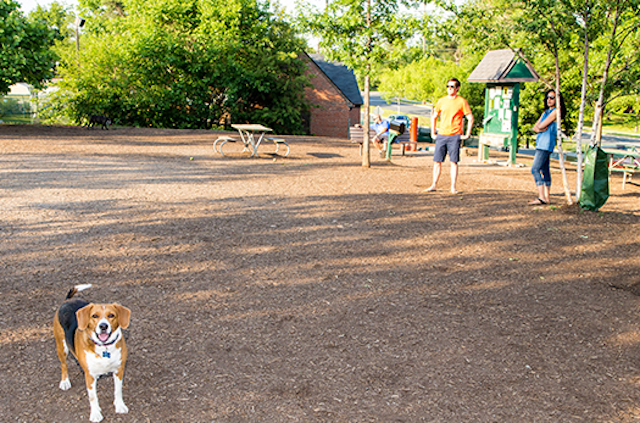 Douglas Park is the area in which Fort Barnard Park is located. Douglas Dogs was another organization that has since disbanded. However, the name Douglas dogs is still used today because of community and county government recognition, as well as the organization's efforts to establish Fort Barnard Dog Park.
Address: Ft. Barnard Dog Park 2060 S. Walter Reed Drive Arlington, VA 22204
Hours: This park is open every day from 6 AM-8 PM
6. Founders Park Off-Leash Dog Area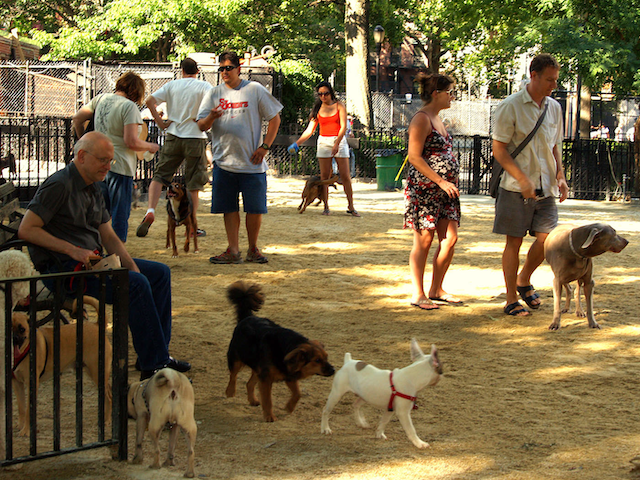 Founders Park is a peaceful riverside park in Old Town Alexandria, Virginia, that borders the Potomac River. It is located near King Street's shops and restaurants, as well as the Torpedo Factory Art Center and the Potomac Marina.
Address: 339 N Union St, Alexandria, VA, US, 22314
Hours: This park is open every day, except Monday, from 5 AM to 10 PM
7. Towers Dog Park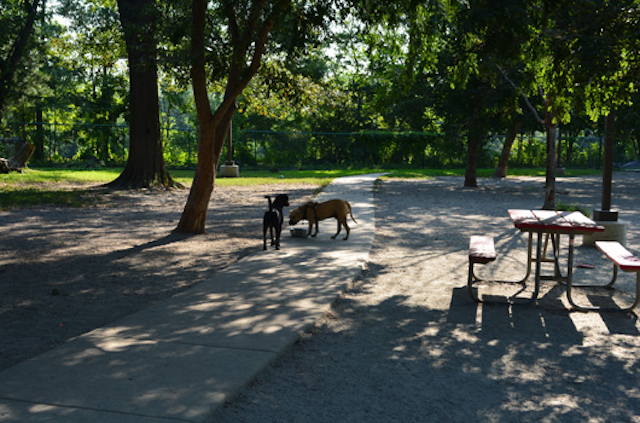 This fenced dog park is a favorite amongst dogs. It has a separate space for small fogs and lights for night use. It also has water spigots and loads of tennis balls.
Except in specific dog parks, dogs are not permitted off-leash and are never allowed on athletic fields.
Address: 801 S Scott St, Arlington, VA 22204
Hours: This park is open every day from 5 AM-10 PM
Conclusion
We hope you enjoyed this article and found it helpful. Dog parks can be great places for your pet to socialize and play. Be sure to follow the tips we listed above to make sure you and your dog have a safe and enjoyable experience. Thanks for reading!
Need Dog Walking Services In MD? Contact Us Today!
If you're in need of dog walking services in Maryland, look no further than Kate's k9 Pet Care. We provide professional and affordable dog walking services to pet owners in the DMV Area. Contact us today to learn more about our services. We look forward to hearing from you!