As a dog owner, one of the most important things you can do for your pup is to make sure they get plenty of exercise. And what better way to do that than by taking them for a walk on one of the many beautiful trails our country has to offer? But with so many options out there, it can be tough to decide which trail is right for you and your four-legged friend. That's why we've put together a list of some of the best dog friendly trails to walk your dog across various regions in the US so that you can find the perfect spot for your next walk.
Why Is Walking Your Dog Important?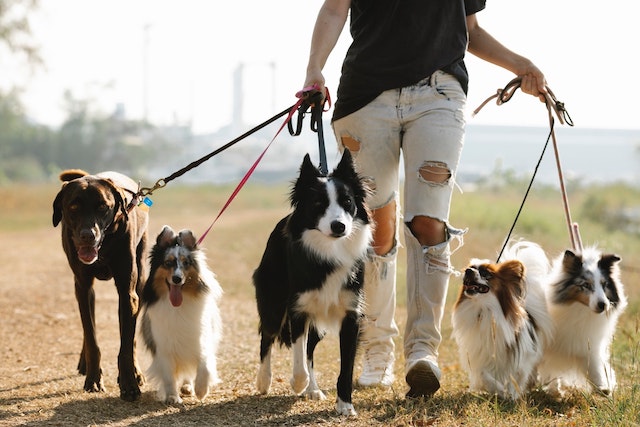 Before we get into our list of trails, let's first talk about why it is so important to walk your dog. According to the American Kennel Club, regular exercise is crucial for dogs of all ages and can help with everything from weight control to mental stimulation. Walking is also a great opportunity for them to socialize, especially if you take them to places where they can interact with other friendly pups along the way.
Best Pet-Friendly Trails
So now that we know why walking your dog is important, let's take a look at some of the best dog friendly hiking trails in these areas:
Alexandria, VA
Arlington, VA
Fort Washington, MD
National Harbor/ Oxon Hill
Springfield, VA
Waldorf, MD
Alexandria, VA
Mount Vernon Trail: If you're looking for a scenic dog walking trail in Alexandria, VA, look no further than Mount Vernon Trail. This 18-mile-long paved path runs along the George Washington Memorial Parkway and offers stunning views of the Potomac River. There are also plenty of opportunities for your pup to make some friends along the way, as this trail is popular with other dog walkers. Just be sure to keep your pup on a leash at all times and clean up after them.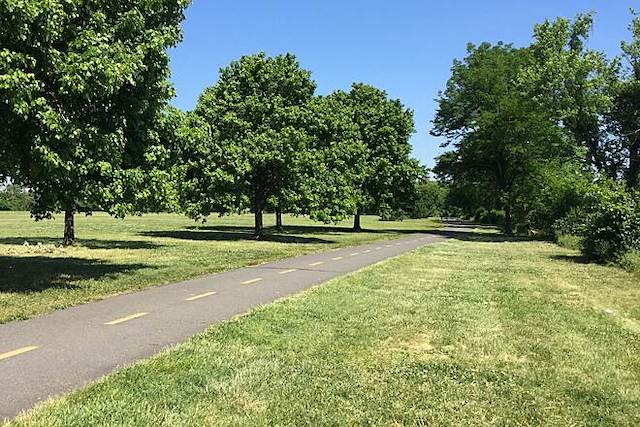 Belle Haven Park: For a more oceanic feel, Belle Haven Park is a great option. This beautiful park is located near the charming Belle Haven Marina, and pets are welcome. There is ample parking space, as well as picnic tables, and sandy trails. Owners are also responsible for cleaning up after their pets. Belle Haven park offers over 16 acres of well-marked trails to explore and a dog friendly beach area where your pup can cool off on hot days. Again, be sure to keep your dog on a leash and clean up after them while you're here. The park is available 24 hours a day, seven days a week.
Jone Point Park: This park is a historical landmark in Alexandria and holds Virginia's last remaining riverine lighthouse. Pets must be cleaned up after and on a leash no longer than six feet when roaming. The park includes restrooms, water fountains, a dog drinking bowl tucked under the bridge, and trash cans. Jones Point Park is open year-round from 6 a.m. to 10 p.m.
Arlington, VA
Potomac Heritage Trail: A great option for dog owners in Arlington, VA. This scenic trail runs along the Potomac River and offers beautiful views of the water. The trail is also popular with cyclists, so be sure to keep an eye out for them when you're walking your pup. Pets are welcome on this trail but you must keep your leashed dogs with you at all times. And as always, remember to clean up after your pet.
Four Mile Run Trail: Another great option for dog owners in Arlington, VA, looking for an easy hike. This scenic 6.2-mile short trail runs along the Four Mile Run stream and gives you a great opportunity to enjoy the state's natural beauty and awesome views.
Glencarlyn Dog Park: A great place to take your pet to socialize and burn off some energy. The park features two fenced-in areas for dogs and a water station. Dogs must be leashed when they are not in the designated play area.
Fort Washington, MD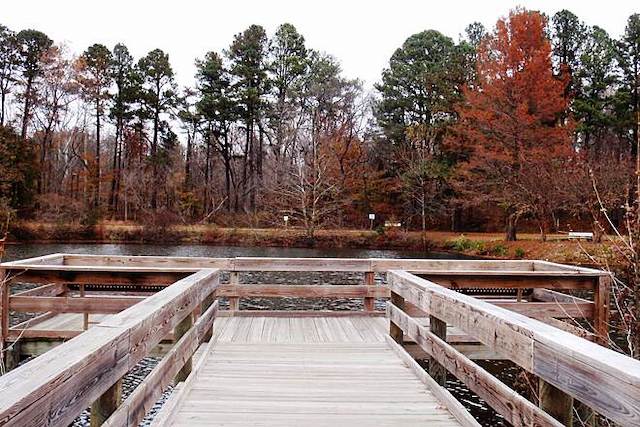 Henson Creek Trail: A 5.7-mile long rail trail connecting the expanding Washington, DC suburbs of Fort Washington and Oxon Hill with Camp Springs and Temple Hills in Prince George's County, Maryland. The rail trail follows the course of Henson Creek for its entire route. The trail is open to hikers, bikers, and dog walkers (on leash). There are a few benches along the rail trail for resting, but no water fountain or restrooms.
Fort Washington Park: This park features multiple trails, is the perfect spot for dog friendly hikes. There are several locations throughout this large park where you and your dog may explore—including the perimeter trail, main trail, Washington Drive, picnic areas, and the fort itself! If you take your pet to Fort Washington Park, we highly recommend following all park rules.
National Harbor/ Oxon Hill
Betty Blume Park: A great place to take your dog for a walk. Located in National Harbor, the park is open from sunrise to sunset and offers stunning views of the Potomac River. This park only allows leashed dogs, and owners are responsible for cleaning up after their pets.
Oxon Hill Farm: A working farm that is open to the public for free! You and your pet can explore the grounds, including hiking trails, gardens, and a petting zoo. Dogs must be on a leash at all times while on the property.
Springfield, VA
Lake Accotink Trail: Lake Accotink has a 3.9-mile loop walking trail that is both dog friendly and bicycle-friendly. The Gerry Connolly Cross County Trail, which runs through Fairfax County on the north side of the lake, includes the paved trail downstream from the lake and the unpaved path further up on that side of the river. To protect the forest habitat, users should stay on established trails and avoid creating new ones. Dogs must be leashed, and all mess cleaned up after them.
Waldorf, MD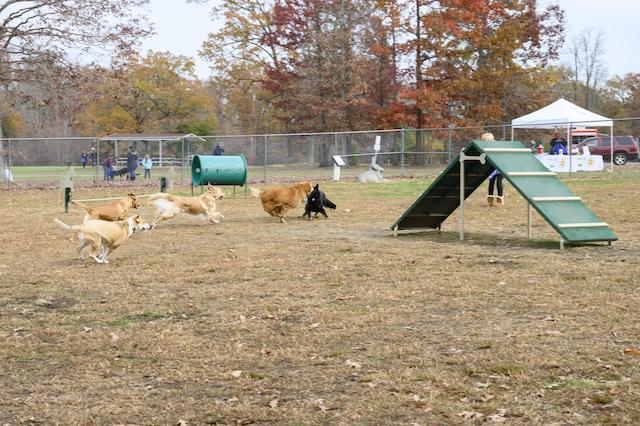 Turkey Hill Dog Park: Located in Waldorf, MD, this dog park is maintained by the Charles County Government's Parks and Grounds Division. The park is one acre in size and features two individually fenced areas – a larger playing area for dogs of all sizes, as well as a smaller space for puppies, tiny dogs, or shy pets. The park has benches, paved and unpaved trails, a picnic pavilion, and trash cans and is open from 8:00 a.m. until dark each day. It is located within Turkey Hill Park, featuring an athletic field, a disc golf course, and many footpaths.
White Plains Dog Park: A great place for dogs and their owners to socialize, exercise, and have fun. The dog park is open from sunrise to sunset and features two fenced-in play areas and also some paved trails. There is also a water station for dogs and a picnic area for humans. Pet policies are that dogs must be leashed when they are not in the designated play area.
As you can see, there are many great hiking trails for dog owners looking for places to walk their pups in Arlington, VA, Fort Washington, MD, Springfield, VA, Waldorf, MD, and beyond! Note: most of these parks don't have wooded trails, so ensure your dog is leashed at all times.
Need A Pet Care Service To Help Walk Your Dog?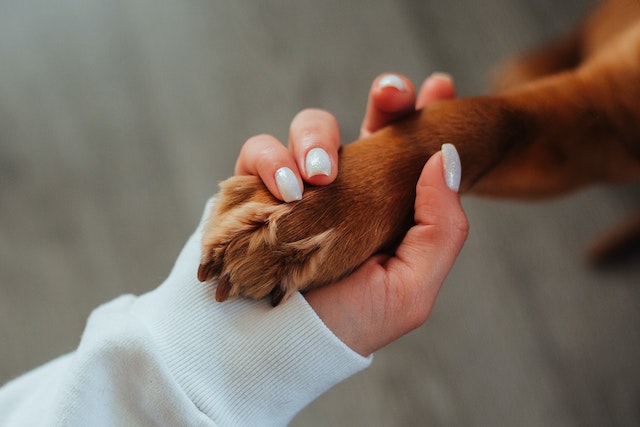 If you own a dog and are searching for a qualified pet care service provider that meets all of the criteria above, Kate's K9 Pet Care is who to call! We are a certified pet care business that has developed a loyal following among our clients! We provide the following services:
Dog Walking: We'll give your dog the exercise they require to stay healthy and happy. We also offer park visits- A walk in the park is a fantastic way to get some exercise for your dog.
Pet Sitting: We provide almost overnight (3 hours) and overnight sitting services if you need to be away from home.
Pet Taxi: If you need to take your dog to the vet or to a groomer, we can provide transportation.
Small Pet Care: We provide sitting services for various small pets.
Pet shopping: Let us handle any of your pet-related shopping tasks! We can help you select the ideal food, toys, and other gear for your canine or feline companion.
We are not simply pet sitters that offer dog walking services; we have years of expertise providing high-quality pet care, and our team of experts is committed to ensuring that your dog receives the finest possible attention. Contact us today to schedule a consultation! We look forward to meeting you and your pup!
Reviews
Here are some reviews from other dog owners: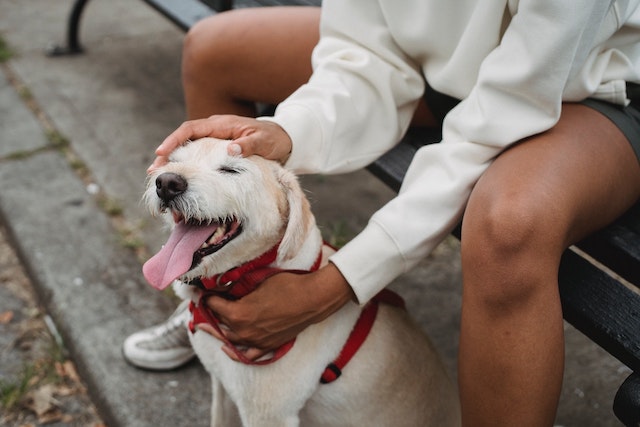 Sean Mcvay (Verified Google Review) shares:
"This is a great service. My wife and I use them whenever we leave town, to take care of our 2 cats. Easy to schedule via their mobile app, and they send pictures and updates while we are away. Highly recommend it."
Kate Downs (Verified Google Review) shares:
"Great service, all of Kate's walkers are very professional. They send timely updates and pictures. Scheduling is very easy. Also is less stressful for the pets—they are in the comfort of their home and don't have the stress of both a new environment and lots of new animals. Definitely takes off the stress for the owner too!"
Conclusion
If you're looking for dog friendly hikes, hopefully, this article has been helpful! There are many different types of trails out there, so it's important to find one that best suits the needs of both you and your dog. Be sure to follow all posted rules and regulations when using any trail, and always clean up after your pet. Rails-to-Trails Conservancy has generously provided map data for these trails. So with a little bit of research, you're sure to find perfect hiking trails to take your four-legged friend for a walk! And if you need any help along the way, don't hesitate to reach out to Kate's K9 Pet Care. We would be happy to assist you in finding the perfect trail for you and your pup! Thanks for reading!