Every dog owner will eventually need to leave their furry friend overnight – but is overnight dog boarding really the best solution? It might be for a business trip, a family vacation, or any other number of reasons. Some dog owners choose to use overnight dog boarding facilities to ensure their pet's safety while they are away. However, there are several reasons why you should avoid overnight dog boarding if possible.
What is Overnight Dog Boarding?
Overnight dog boarding is a service provided by pet daycare centers or kennels that involves caring for dogs overnight in a supervised environment. Pet parents can drop their dogs off, typically in the evening, and pick them up in the morning. In some cases, dogs may be boarded for several days or even weeks. Boarding facilities provide feeding, limited exercise depending on the type of facility, and playtime that can be limited as well. There are facilities that have indoor kennels, outdoor kennels or an indoor/outdoor kennel in one, making it difficult to know how often your dog gets playtime.
Why You Should Choose In Home Boarding Over Overnight Facility Boarding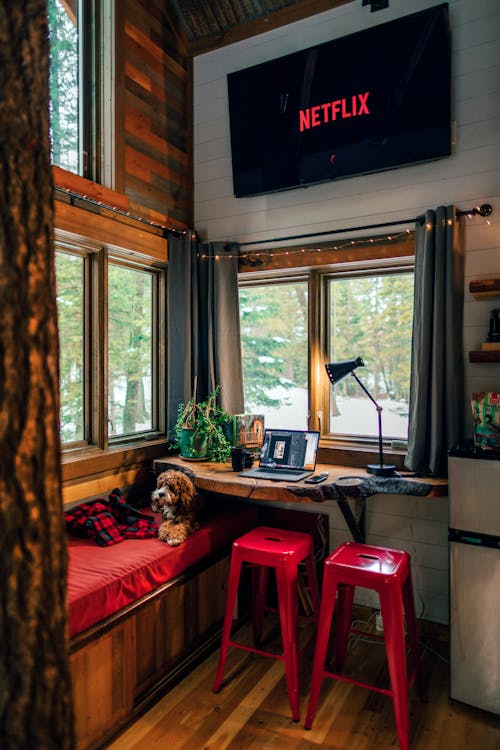 In this blog we will discuss alternative options that might be a better fit for you and your pet.
Increased Stress and Anxiety:
Dogs can experience high levels of stress and anxiety when they are separated from their owners. This can be especially true for dogs who are not used to being away from home or are in a new environment. Many overnight dog boarding facilities can exacerbate these feelings by keeping dogs in small, cramped kennels with little to no interaction or stimulation. This can lead to increased anxiety, fear, and even depression in some dogs. It's important to consider the potential emotional toll that overnight dog boarding might have on your pet before making a decision.
Limited Exercise and Playtime:
Dogs are energetic creatures who need plenty of exercise and playtime to stay happy and healthy. Unfortunately, many overnight dog boarding facilities cannot provide adequate exercise or playtime for their guests. Some facilities may only allow dogs to be outside for a short period each day or not at all, while others simply don't have the resources or staff to provide regular exercise and playtime. This can lead to boredom in the private suites, restlessness, and even behavioral problems in some dogs.
Increased Risk of Illness or Injury:
Dogs in overnight stay facilities are exposed to many other animals, some of which may be sick or carrying diseases. This can increase the risk of your dog contracting an illness or getting injured while in boarding. Additionally, some facilities may not have adequate staff or medical resources to respond quickly to an emergency, leaving pets in danger. It's important to carefully research any overnight dog boarding facility before entrusting them with your pet's safety.
Alternative Options:
If you're not comfortable with overnight boarding, there are many other options available to you. You may wish to hire a pet sitter who will come to your home and care for your dog while you're away. Alternatively, you could ask a trusted friend or family member to take care of your pet in their own home. Both of these options can provide your dog with a familiar, comfortable environment and personalized attention. You could also consider bringing your dog with you on your trip, if possible.
Why In-Home Dog Boarding May Be A Better Option than Overnight Dog Boarding Facilities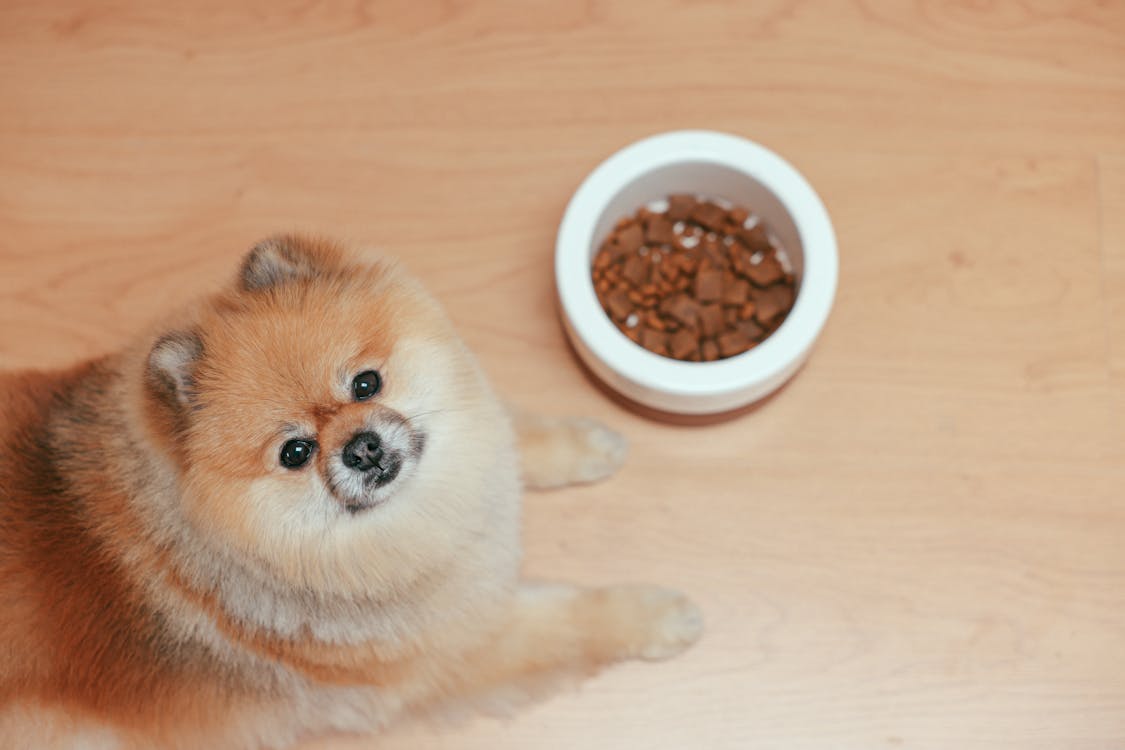 Your four-legged best friend is a crucial part of your life. You want them to have the best care, even when you are away. That is why choosing the best boarding facility for your furry friend is imperative. Choosing between in-home dog boarding and overnight stays at dog boarding facilities can be overwhelming. But, we believe that in-home boarding is the best option for your furry friend. Let us examine why.
1) Personal Care:
In-home boarding provides personalized attention for your pet. It means that your furry friend will receive the same care and attention they get from you at home. They will be used to their routine, their food, fresh water, their bed, and will receive personal care from the caregiver. In-home boarding offers your pet a particular level of affection and care, creating a comfortable and calm home away from home.
2) Homey Environment:
In-home dog boarding puts your pet in an environment just like their home. Overnight boarding facilities often have dog kennels and cat condos where multiple pets are placed together. In contrast, in-home boarding provides your pet with a homely experience, including soft beds, a comfortable couch, and a backyard to play in that will help multiple dogs that are in the same family feel comfortable. Your dog will have enough space to explore and relax or snuggle up with their favorite toy, which is impossible in boarding facilities.
3) Reduced Stress:
Homesickness and stress are common in dogs that spend their time in boarding kennels. The unfamiliar surroundings and sounds can cause anxiety in your furry friend. In-home boarding provides an environment where your pooch will be physically and emotionally comfortable. They can recognize their surroundings, smells, and sounds. It helps in reducing their stress levels, and the in-home caregiver will make sure to provide adequate care and attention to soothe them.
4) One-on-one Attention:
When you choose in-home boarding, your pet will have one-on-one attention from the caregiver. In overnight boarding facilities, there might be multiple pets under the caregiver's care, and it's impossible to cater to every pet's individual needs or provide personalized attention. On the other hand, in-home boarding offers full attention to your dog's every need, whether it is feeding time, medication, walking time, or playtime.
5) Regular Exercise and Exercise Routine:
Last but not least, in-home boarding offers your dog the possibility of continuing with their exercise routine. They can get daily walks in their preferred spot, or if they enjoy chasing, they can do so in a backyard. In contrast, boarding facilities might not offer a similar amount of physical engagement and fun for your furry friend.
Choosing the best boarding facility for your beloved pet is a crucial decision. In-home dog boarding provides personalized attention, homey environment, reduced stress, one-on-one attention, and a regular exercise routine. The in-home caregiver will provide a comfortable and calm environment without compromising your dog's happiness, keeping them both healthy and happy during your absence. Your furry friend deserves the best care and attention while you are away, and in-home dog boarding offers just that.
How to Pick the Best In Home Dog Boarding
For dog owners, finding a reliable place to leave their pets while they are away on vacation or business travel can be a daunting task. Although there are many options available in the market, not all boarding facilities are created equal. In-home boarding is a popular alternative to traditional kennels as it provides a more personal experience for pets and their owners. However, with so many choices available, picking the best in-home dog boarding can be overwhelming. Below we will discuss the top factors to consider when selecting the best in-home dog boarding for your furry friend.
Reviews and Recommendations
When looking for the best in-home dog boarding, it's essential to start by researching online reviews on popular sites like Yelp and Google. Reviews from other dog owners who have used the boarding service can provide valuable insight into the level of care offered and satisfaction of previous clients. Additionally, it's always good to get recommendations from friends, family, and even your veterinarian.
Safety and Security Measures
Safety and security should be a top priority when selecting the best in-home dog boarding. Be sure to have precautions in place to ensure your dog can't escape or get lost. Additionally, make sure they supervise pets at all times and have plans in place for emergencies and make sure they are trained in pet first aid.
Food and Exercise
Food and exercise are two crucial factors for dogs' overall well-being and happiness. Before selecting the in-home dog boarding service, inquire about their feeding and exercise schedules. Ensure they offer a consistent exercise routine, such as daily walks and playtime. A boarding stay should also provide a welcoming and comfortable environment for your pet and what's better than their own home?
Affordability
In-home dog boarding rates can vary significantly based on many different factors including distance, medication management, and personalized care for your dog. When comparing different boarding options, it's essential to find a service that fits within your budget.
Meet and Greet
Before making a final decision, it's essential to take time to visit and meet with the staff and view the accommodations. Show them the environment your dog will stay in, and meeting the staff will allow you to determine if they are a good fit for your pet. It's also a good opportunity to ask any questions, verify up to date vaccine requirements, voice concerns, and receive any assurances that will put your mind at ease.
Overnight boarding may seem like a convenient option for pet owners who need to travel, but it comes with several risks and disadvantages. Canine guests may experience increased stress and anxiety, limited exercise and playtime, and the potential for illness or injury are all factors to consider before entrusting your pet's safety to a boarding facility. Luckily, there are many alternative options available to pet owners, including pet sitters, trusted friends or family members, and even taking your pet with you on your travels. By carefully considering your pet's needs and preferences, you can find a solution that works for everyone involved.
Kate's K9 Pet Care provides in home almost overnight pet care. We make sure that your furry friends get the same affection and love they receive from their favorite person- you. Call to schedule a free meet & greet so you know we are the perfect fit for your fur baby.