If you suffer from cat allergies, but want to have a furry friend around, you've probably stumbled upon the term "hypoallergenic cats." These cats are believed to produce fewer allergens than their non-hypoallergenic counterparts, but do they really exist? In this blog post, we'll dive into the topic of hypoallergenic cats, separate fact from fiction, and help you make an informed decision on whether a hypoallergenic cat is right for you.
First off, let's clarify what we mean by "hypoallergenic cats." There is no cat breed that is 100% hypoallergenic, as all cats produce a lesser number of allergens than other cats. So, when people talk about hypoallergenic cats, they're actually referring to cats that produce fewer allergens than others.
How Do Hypoallergenic Cats Produce Fewer Allergens?
The allergens that people typically react to are found in cat saliva, urine, and dander (tiny flakes of skin shed by cats). Some hypoallergenic cats simply produce less of these allergens, while others have coats that produce less dander or are hairless altogether. It's also worth noting that some pet allergies are actually caused by a protein found in a cat's skin, known as the Fel d 1 protein. While all cats produce this protein to some extent, hypoallergenic cat breeds are believed to produce less of it.
Do Hypoallergenic Cats Actually Work For People With Allergies?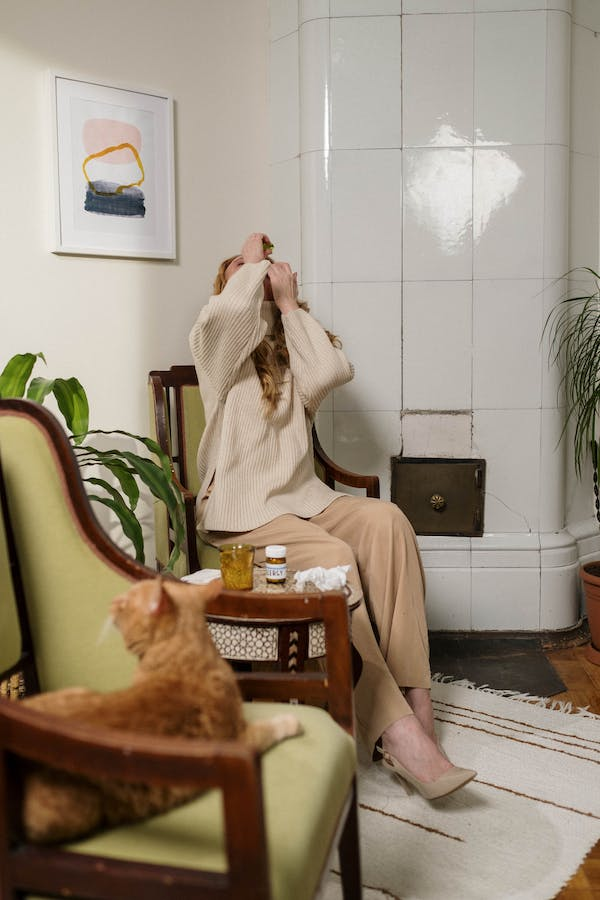 The truth is, it depends on the person and the severity of their allergies. Some people with mild or moderate allergies may find that they can tolerate certain hypoallergenic cat breeds, while others with more severe allergies may not. It's also important to note that even if you adopt a hypoallergenic cat, you'll still need to take steps to minimize allergens in your home, such as vacuuming regularly and using an air purifier.
If you're considering getting a hypoallergenic cat, it's important to do your research and find a reputable breeder. Unfortunately, some breeders may try to capitalize on the hype around hypoallergenic cats and make false claims about their cats' allergen levels. Make sure you ask for documentation and/or test results showing that their cats produce lower levels of allergens.
Lastly, it's worth noting that hypoallergenic cats are not a solution for everyone with allergies. If you suffer from severe or life-threatening allergies, it's not worth the risk to bring a cat into your home, even if it's a hypoallergenic cat breed. Additionally, some people may simply not be able to tolerate cats at all, regardless of breed.
The Top 5 Hypoallergenic Cat Breeds You Need to Know About
We all know how it feels to love cats but not be able to have them because of allergies. Fortunately, there are hypoallergenic cat breeds that help with this problem. These breeds produce fewer allergens than others. So if you are planning to add a furry friend to your family, we have got you covered. Below, we will discuss the top 5 hypoallergenic cat breeds that you need to know about.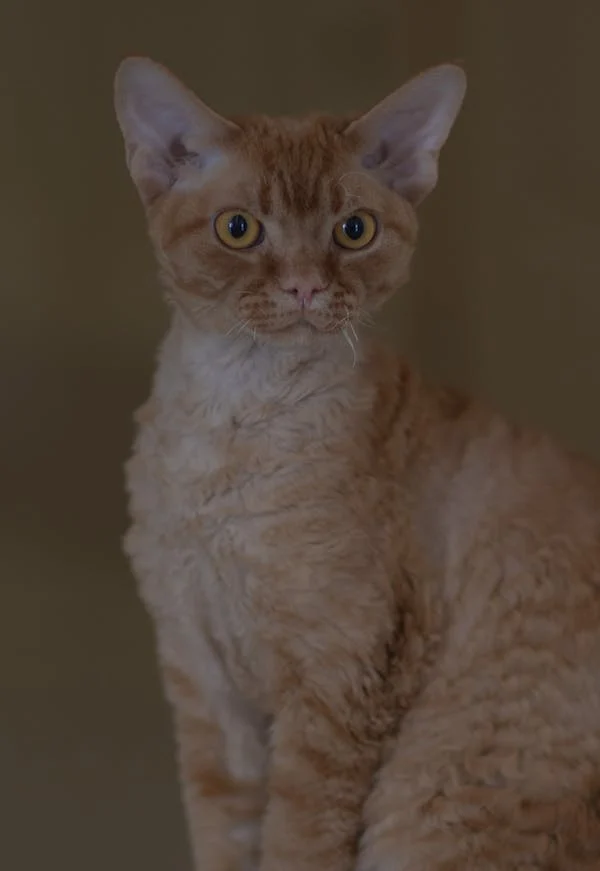 Devon Rex Cat
Devon Rex is a breed that produces less Fel d1 protein, the primary allergen found in a cat's saliva and fur. Their curly fur coats trap the dead skin cells, reducing the number of allergens that spread in the air. Devon Rex cats have a friendly and sociable personality, fitting as a perfect home buddy. They love playing games with you and are fun to hang around.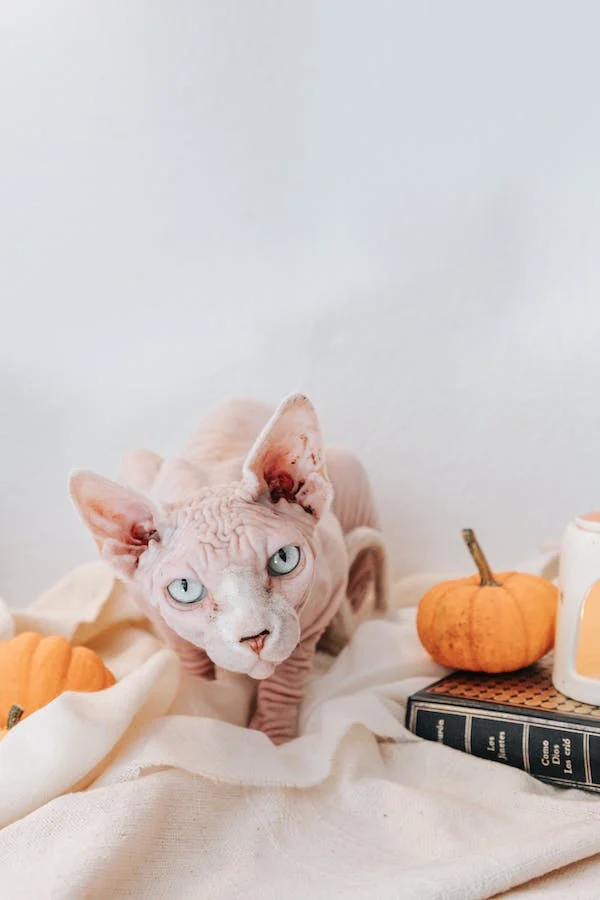 Sphynx Cat
Sphynx cats are known for their hairless feature. Their lack of fur reduces the number of allergens that accumulate on their skin, resulting in fewer allergic triggers. Just because they are bald does not mean they cannot be adorable. Sphynx cats are warm and charming creatures that love being with their owners. They are playful and active, making them a great companion for you.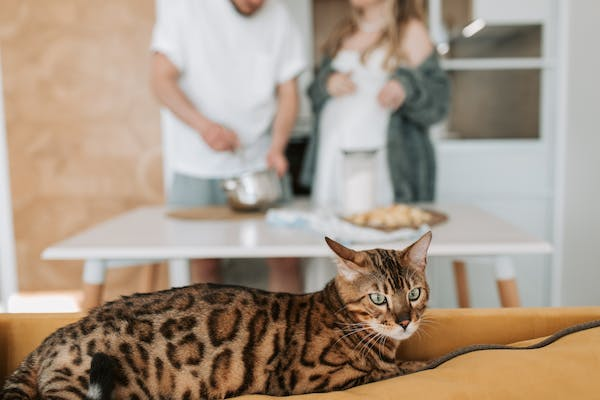 Bengal Cat
Bengal cats produce less Fel d1 protein, making them a brilliant choice for people with allergies. Their coat is known to shed less, which means a cleaner environment. Bengals are known for their adventurous and lively nature. They love playing and are always looking for something exciting to do.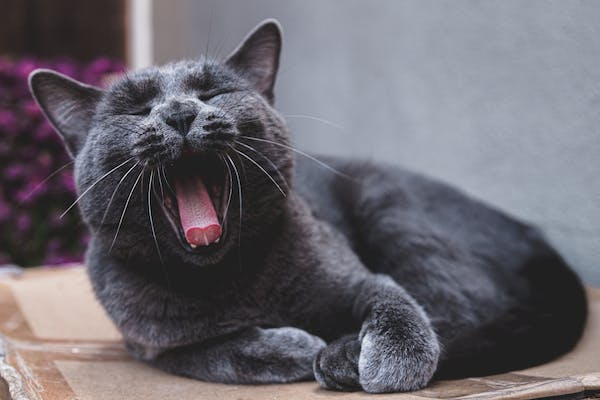 Russian Blue Cat
Russian Blues are known for their soft, plush coat that can trap in more hair than other breeds. This trait makes them a favorable choice for people that want to avoid shedding. These cats have a mellow demeanor that makes them suitable for any environment. Russian Blues are calm, intelligent, and playful. They are an excellent choice for people that want a quiet feline friend.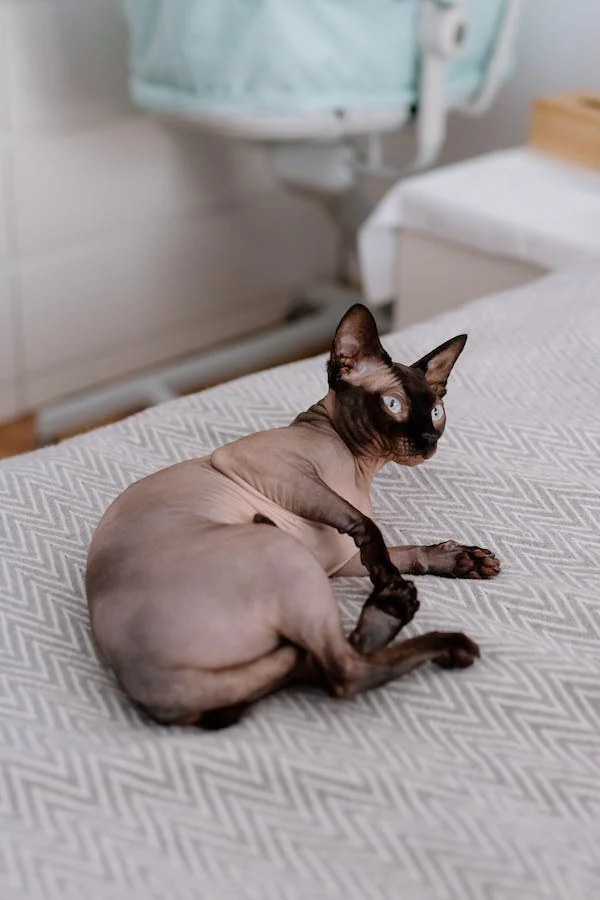 Cornish Rex Cat
Cornish Rex cats have unique wavy fur that lies close to their skin. This texture helps to trap the dead skin cells, preventing them from spreading in the air. Cornish Rexes are renowned for their playful nature, making them a hit with both children and adults. They love to snuggle and play hide and seek, giving you an excellent interactive experience.
There is no need to miss out on the joy of having a cat because of allergies. There are many hypoallergenic cat breeds to choose from, provided you do your research. The above are other cat breeds that are perfect for cat allergy sufferers who want a pet that they can spend time with, play with, and cuddle with. Before you pick your feline friend, ensure you spend some time with the chosen breed, and interact with them. This way, you can establish how well your body will tolerate them. Happy cat hunting!
Hypoallergenic Cat Care: Tips and Tricks
It's no secret that cats make great pets. With their cute personalities and adorable antics, it's no wonder they're one of the most popular pets in the world. However, for those of us with allergies, the thought of owning a cat can be a nightmare. Thankfully, there are several breeds of cats that are considered hypoallergenic, meaning that they are less likely to cause an allergic reaction. But how do you care for a hypoallergenic cat? In this guide, we're going to share some tips and tricks to help make owning a hypoallergenic cat a breeze.
Choose the Right Breed:
If you're planning on getting a hypoallergenic cat, the first thing you need to do is choose the right breed. There are several breeds to choose from, including the Sphynx, Devon Rex, and Cornish Rex, among others. Each breed has its unique characteristics and requirements, so it's essential to do your research and make sure that the breed you choose fits in with your lifestyle.
Once you've found a hypoallergenic cat breeder that you're interested in, it's essential to do your due diligence. Ask for references or read reviews from previous cat owners who have obtained cats from these breeders. A good breeder should be open and transparent about their breeding practices and the health of their cats. If you have any doubts or red flags, it's best to move on to a different breeder.
Grooming: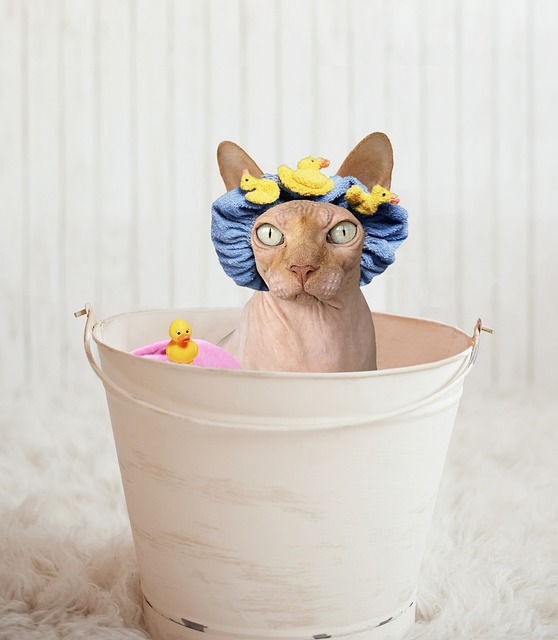 One of the most important things you can do to care for your hypoallergenic cat is to groom them regularly. Cats naturally groom themselves, but hypoallergenic cats produce less saliva and dander, and have less cat hair so they may need a little extra help. Use a comb or brush to remove any loose cat fur, and wipe them down with a damp cloth to remove any dander. Regular grooming not only helps keep allergies at bay, but it also keeps your cat's fur both looking and feeling great.
Keep Your Home Clean:
Another essential part of caring for a hypoallergenic cat is to keep your home clean. Vacuum your floors and furniture regularly, and wipe down surfaces with a damp cloth to remove any allergens. If possible, use an air purifier to remove any airborne allergens. You may also want to consider using hypoallergenic bedding and furniture covers to help reduce allergens in your home.
Monitor Their Diet:
What your cat eats can also have an impact on their allergies. Monitor their diet and make sure that they are getting all the nutrients they need. Some hypoallergenic cats may have food allergies, so it's essential to feed them high-quality, hypoallergenic cat food. Ask your vet for recommendations on cat allergies, and avoid feeding them any human food or treats that may trigger an allergic reaction.
Visit Your Vet:
Finally, it's crucial to visit your vet regularly to ensure that your hypoallergenic cat stays healthy. Regular check-ups and vaccinations can help prevent any health issues that may cause allergies or other health concerns.
Caring for hypoallergenic cats may require a little extra effort, but the rewards are well worth it. By choosing the right cat breed, grooming them regularly, keeping your home clean, monitoring their diet, and visiting your vet, you can provide your hypoallergenic cat with the care they need to thrive. With proper care and attention, you can enjoy all the benefits of owning a cat without needing to worry about allergies.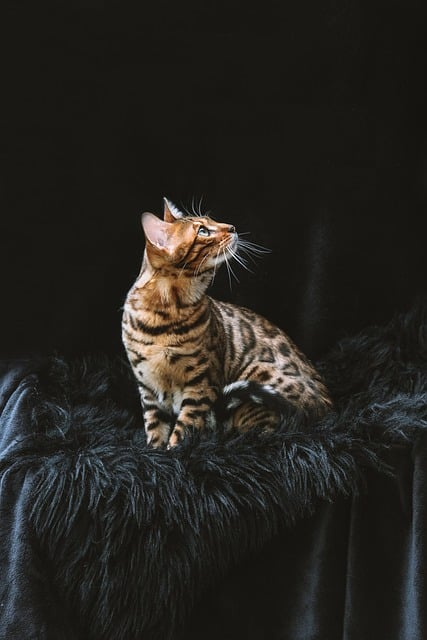 Kate's K9 Pet Care is here for all if your cats needs. We provide in home cat sitting to make sure your kitty feels comfortable and relaxed while your away. We offer a complimentary meet and greet with you and your cat (or multiple, no extra charge!) so you know they are in good hands. Book a service online or by giving us a call!