This super simple recipe for peanut butter oatmeal dog treats contains only 4 ingredients and takes about half an hour to whip up!
Why make dog treats at home?
Anyone who's worked with dogs or other animals will be able to tell you that the way to teach them anything is through food. It's the best training tool out there! Treats make the perfect reward for a job well done and the prime option if you just want to tell your pup you love them. 
Unfortunately, many commercial dog treats are laden with ingredients we really don't want to be putting in our dogs. Sure, these treats need to have a long shelf life, but sugar and salt aren't really part of a natural and balanced diet for a dog. Increased awareness about this issue has led to a range of all-natural treats being developed, but those are often significantly pricier.
For a healthier and cheaper alternative, you can actually very easily make your own dog treats at home. The reduced shelf life isn't a problem, as you can whip up a big batch of them and then pop them in the freezer until you're ready to use them. You'll know exactly what's in there and trust us, your dogs will be just as excited about homemade treats as they do about store-bought ones! This way you can adjust the snacks to your pup's favorite level of crunchiness and any foods they might be particularly enthusiastic about.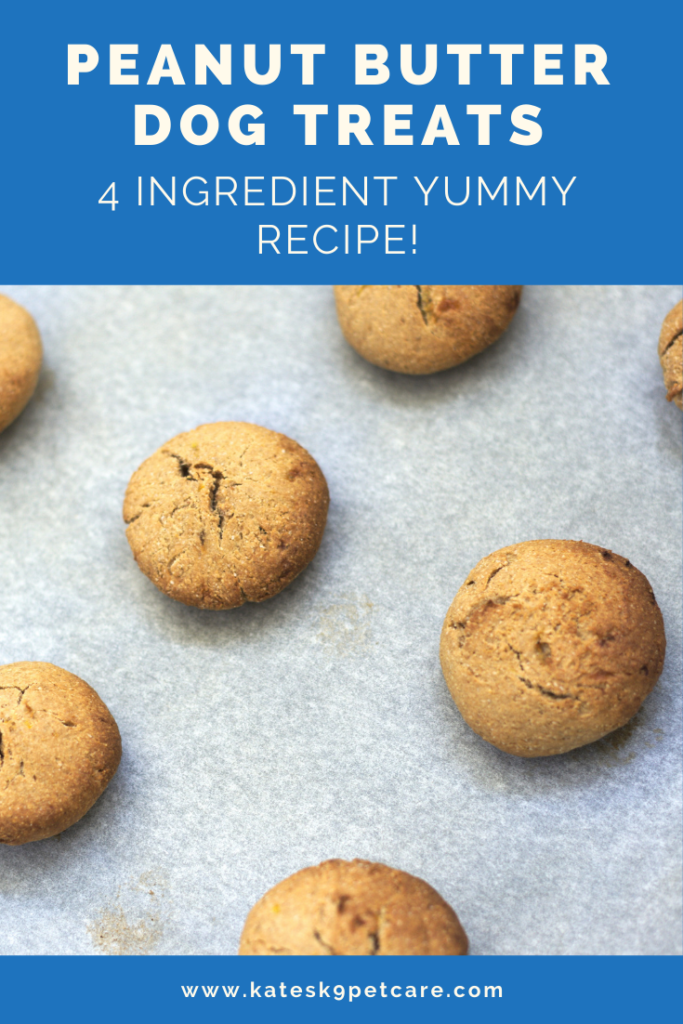 Peanut butter oatmeal dog treats
There are many different ways to make your own dog treats at home, but we like to keep it simple. This recipe for peanut butter oatmeal dog treats has only four ingredients, and there's a good chance you already have them in your pantry and fridge. And seriously, it's super easy – even if you fail at the simplest cookie recipes, you should have this one covered.
So what's in these? Well, the star is an all-time favorite for the majority of dogs: peanut butter. Flour is used to keep it all together, but rather than going for normal or even whole wheat, we keep it healthy by using oat flour. Banana offers vitamins and other healthy nutrients. Lastly, we add egg to boost the protein levels. 
If you're thinking that actually sounds pretty good, you're right. While testing this recipe, one or two of these treats absolutely disappeared into the author's mouth! Additionally, the four bird budgie flock also got to enjoy half of one. The four ingredients these treats contain are great for dogs, humans, parrots or even outdoor birds that visit your bird feeder.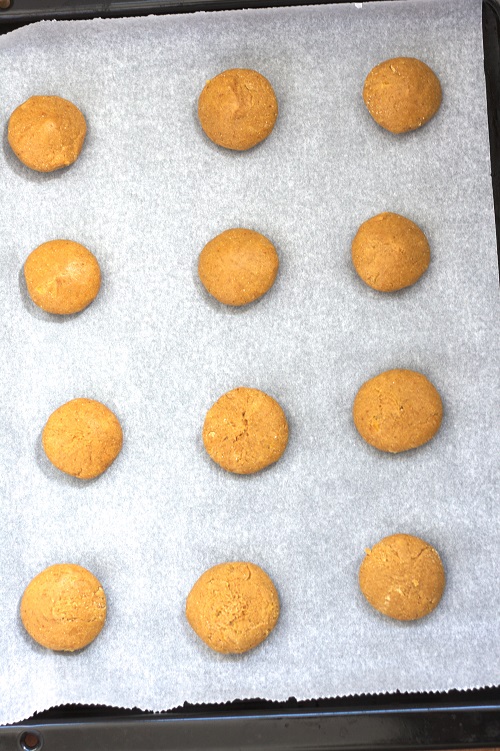 How to make peanut butter oatmeal dog treats
Ingredients (makes 12 large or 24 small treats) 
1 cup oat flour

½ cup all-natural peanut butter

1 large, ripe banana

1 egg
Tip: You can buy oat flour in some supermarkets, but if you have rolled oats laying around, you can also make your own flour. Just use a blender! It will have no problem grinding rolled oats into a fine powder suitable for baking. 
Method
Preheat your oven to 350 °F. Prepare a baking sheet with parchment paper to prevent sticking.

Mash the banana until there are no chunks left.

Add the peanut butter and egg, stirring until you get an even paste.

Add the oat flour and mix until incorporated. You can do this using an electric mixer with a paddle, your hands or just a fork.

Roll small balls with your hands and flatten them OR roll the dough out onto a floured surface and cut out shapes with a cookie cutter for a more fun end result.

Place the treats on the baking sheet. They don't expand much, so you don't have to leave a lot of space between them. 

Bake for 20 to 35 minutes. The desired time depends on whether your pup likes their treats soft or crunchy! If you're not sure, you can always take half out at the 20-minute mark and leave the rest a bit longer to see which ones are a bigger hit.

Let the peanut butter oatmeal dog treats cool and offer one to the test panel. You can store them in the refrigerator for about 4 weeks or much longer in the freezer.
Tip: There are plenty of things you can use to spice up this recipe if you happen to have them on hand. Most dogs adore pumpkin puree, for example, which is a great option if you get the all-natural canned stuff. You could also try mashed cooked sweet potato or carrot, applesauce or even broth. And don't forget to try our sweet potato dog treat recipes either!