Naming your new cat is an exciting but daunting task. After all, cat names aren't easy to pick and this little furball will be part of your family for years to come. You'll want to pick a name that suits them perfectly. Fortunately, there are a few tried-and-true methods for picking the perfect name for your feline friend.
Methods To Pick The Perfect Cat Names During The Naming Process
Choosing the perfect name for a beloved kitten or cat can be so overwhelming when there are so many wonderful options. Finding inspiration for your new kitty's name can come from anywhere; it might be something that holds special meaning, a nod to a favorite pet from the past or maybe just something fun and adorable. The options are limitless! Ultimately though, what matters is that you pick a name that your cat loves so ensure you spend plenty of time getting to know them so you can find the purr-fect monicker.
Consider Your Cat's Personality
When thinking of names for your cat, it can be helpful to consider their personality. Do they tend to be shy or outgoing? Are they playful or more laid-back? Naming your cat after a trait that they possess can make it easier for you to bond with them and connect on a deeper level.
Take into Account Their Physical Characteristics
Another thing to consider when naming your cat is its physical appearance. Do they have unique markings or coloring? Is their fur long or short? Is their tail extra fluffy? Utilizing these physical characteristics can help you narrow down your options and arrive at a name that really suits them.
Make It Easy to Pronounce
When choosing a name for your cat, be sure to pick something that is easy to pronounce. After all, you'll be saying this name multiple times a day for years to come! You'll also want to make sure that the name you choose won't be easily confused with common commands like "sit" or "stay."
Avoid Human Names
While it may be tempting to name your cat after a family member or close friend, we recommend avoiding human names altogether. Not only will this help you avoid any potential hurt feelings, but it will also allow your cat to develop their own identity separate from any humans in your life.
Consider Pop Culture References
If you're a movie buff, why not name your cat after one of your favorite characters? If you're a bookworm, consider naming your kitty after one of literature's most famous felines (think "Atticus" from To Kill a Mockingbird or "Crookshanks" from Harry Potter). Or, if you're just looking for a funny reference, you could always go the memes route and name your cat after Grumpy Cat or Lil Bub.
Names Inspired By Your Favorite Foods
Don't forget about the food! Food-themed names are always popular for cats (think "Cinnamon," "Noodle," and "Pumpkin"). And since cats are notoriously finicky eaters, naming your kitty after their favorite food is also a great way to show them some love. Just make sure you pick something that's easy to say (and spell)!
Ask For Help
If you're struggling to come up with the perfect name for your feline friend, ask your friends and family for help. Chances are, someone will have the perfect suggestion—and if they don't, at least you'll get a good laugh out of their bad puns.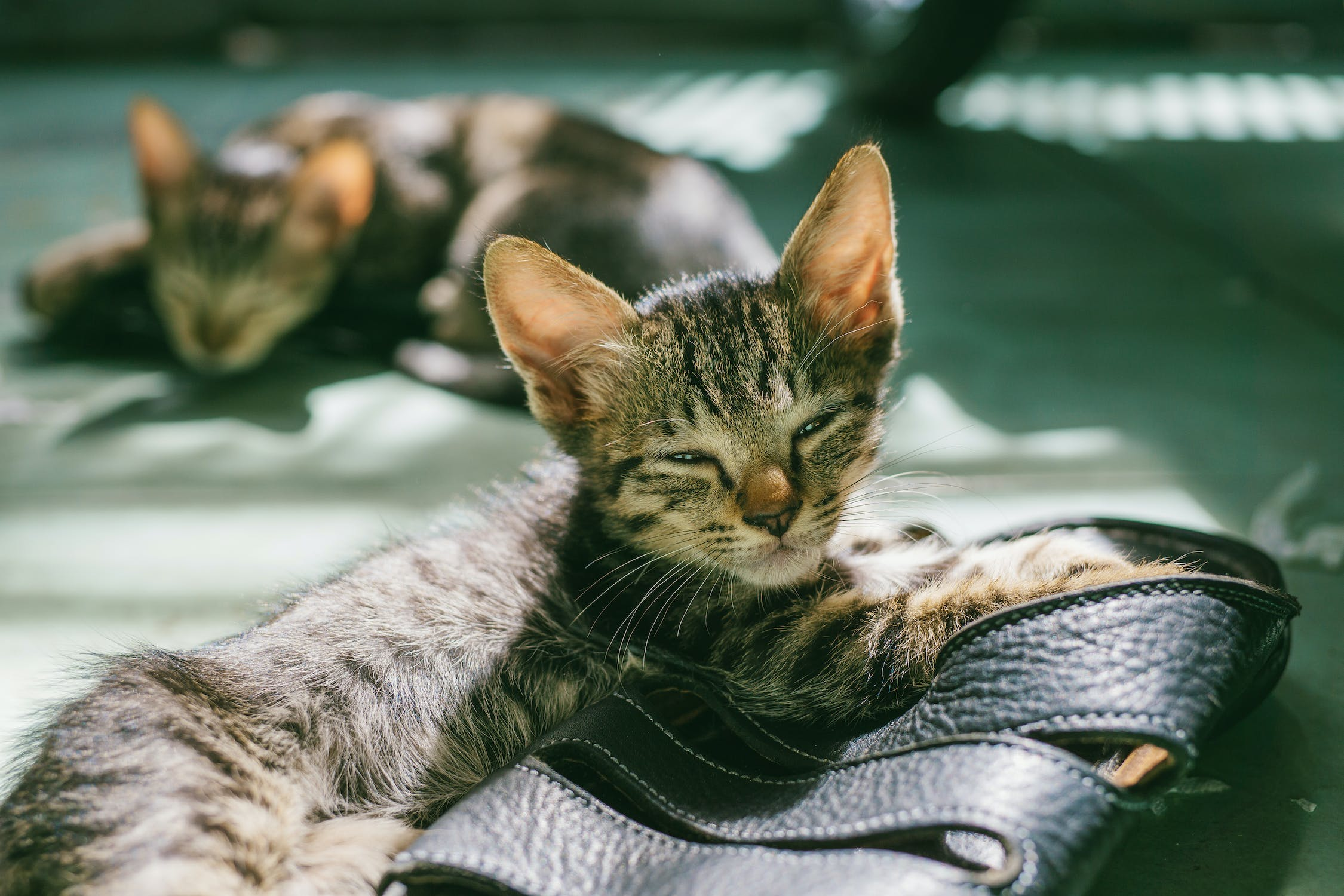 60 Names For Cats To Inspire You
Are you looking for the purr-fect name for your beloved feline companion? Look no further! Here's our master list of 60 inspiring cat names to help you pick a unique, creative, and meaningful title that will suit your new furry family member as well as add some personality to their collar.
Whether you prefer traditional monikers like Lucy or Oliver, or opt for something more uncommon such as Merlot or Salami – we guarantee there's sure to be an option in this list that speaks perfectly to your kitty's quirks and personality. Read on for all of our top suggestions!
Most Popular Cat Names
Loki
Bella
Mochi
Tiger
Willow
Cute Cat Names
Flame
Leo
Pebbles
Magic
Zina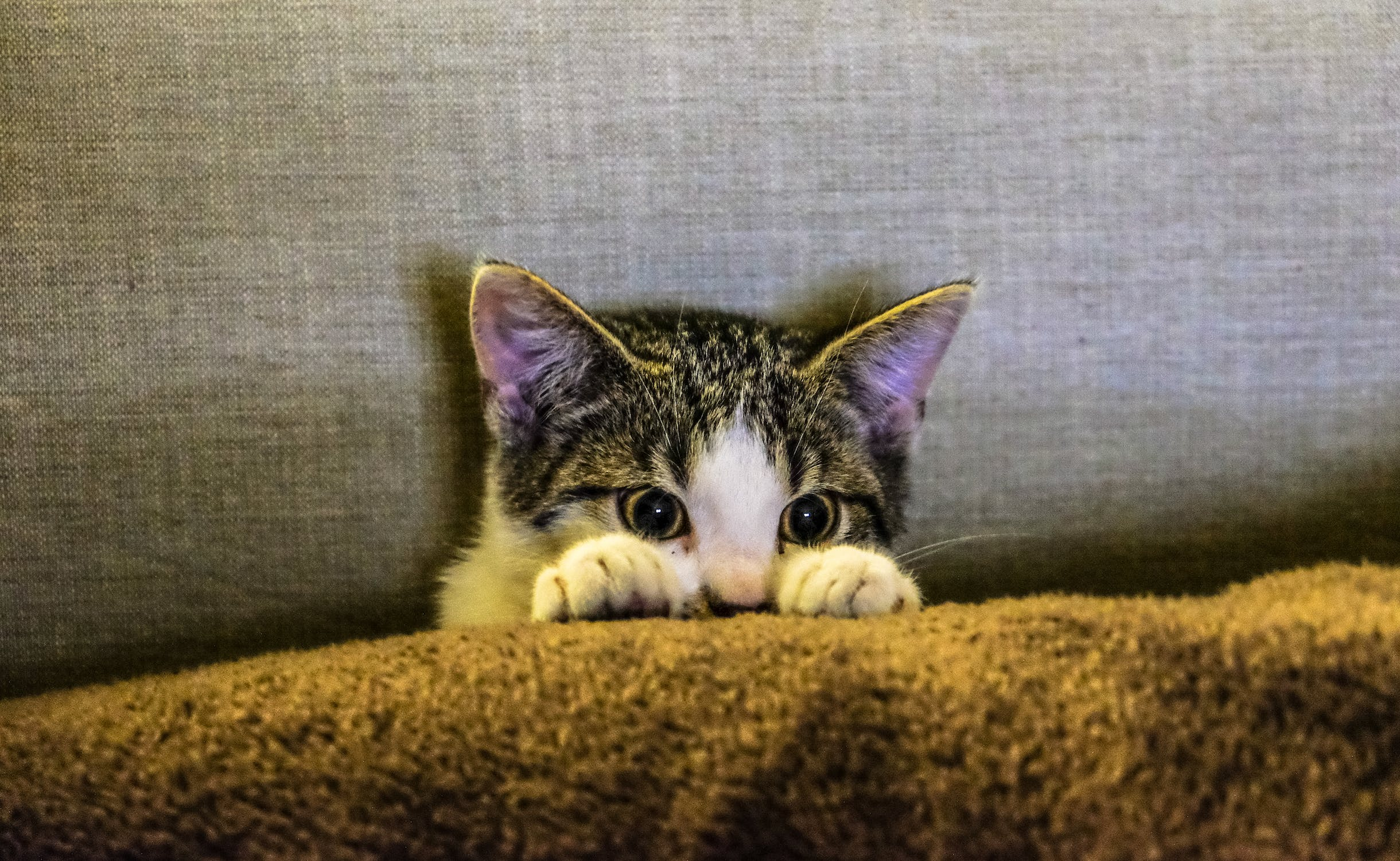 Disney Cat Names
Yoda (Star Wars)
Darling (Lady and The Tramp)
Simba (The Lion King)
Sully (Monsters Inc)
Mushu (Mulan)
Food Names
Wasabi
Jalapeno
Biscuit
Jelly Bean
Cheeto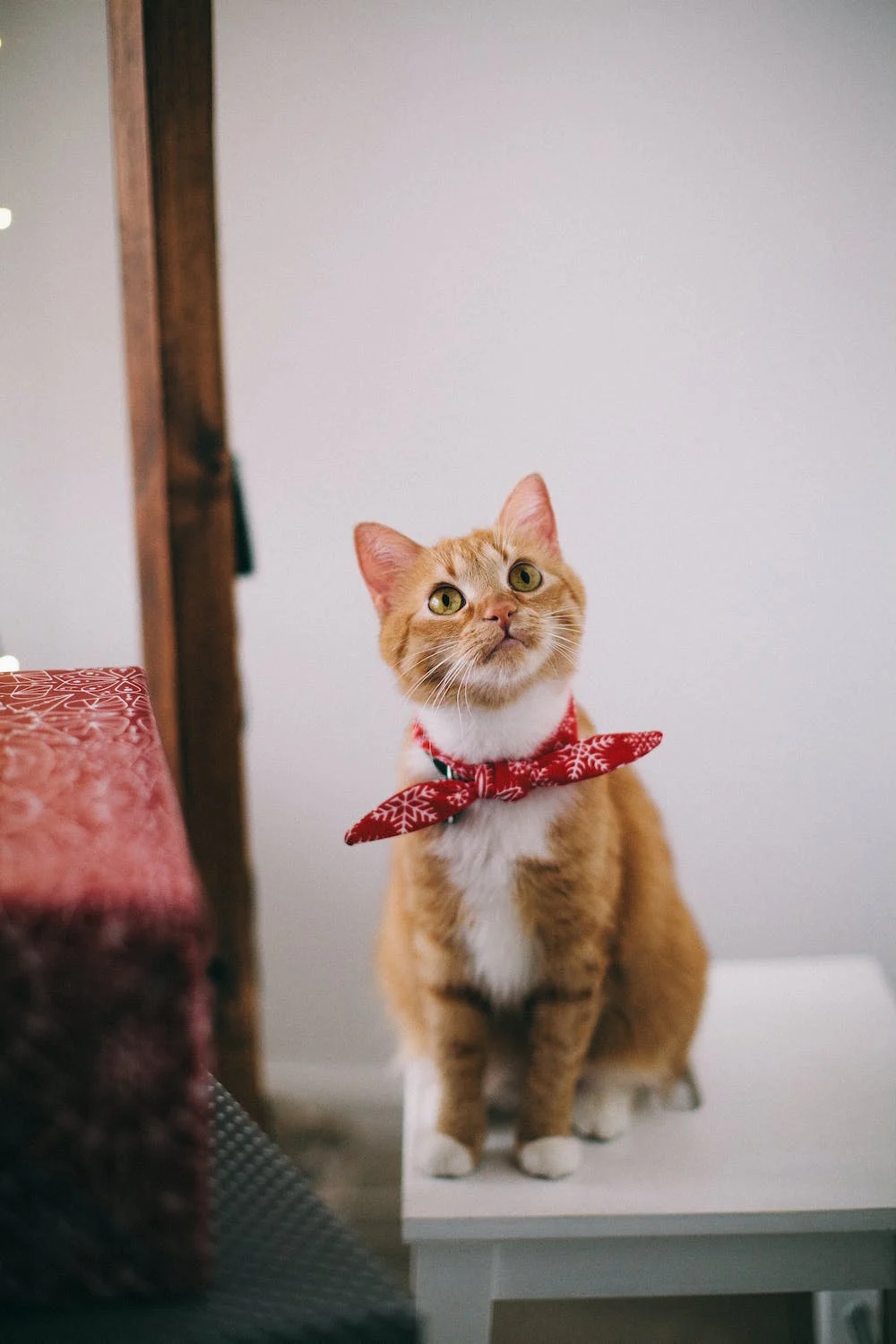 Orange Cat Names
Pumpkin
Garfield
Nacho
Rufus
Fanta
Grey Cat Names
Venus
Thunder
Stormy
Zelda
Dawn
Black Cat Names
Pepper
Salem
Marlene
Onyx
Midnight
Funny Cat Names
Clawdia
Tweety (Short for Tweety Bird)
Mr. Meowgi
Meatball
Pickles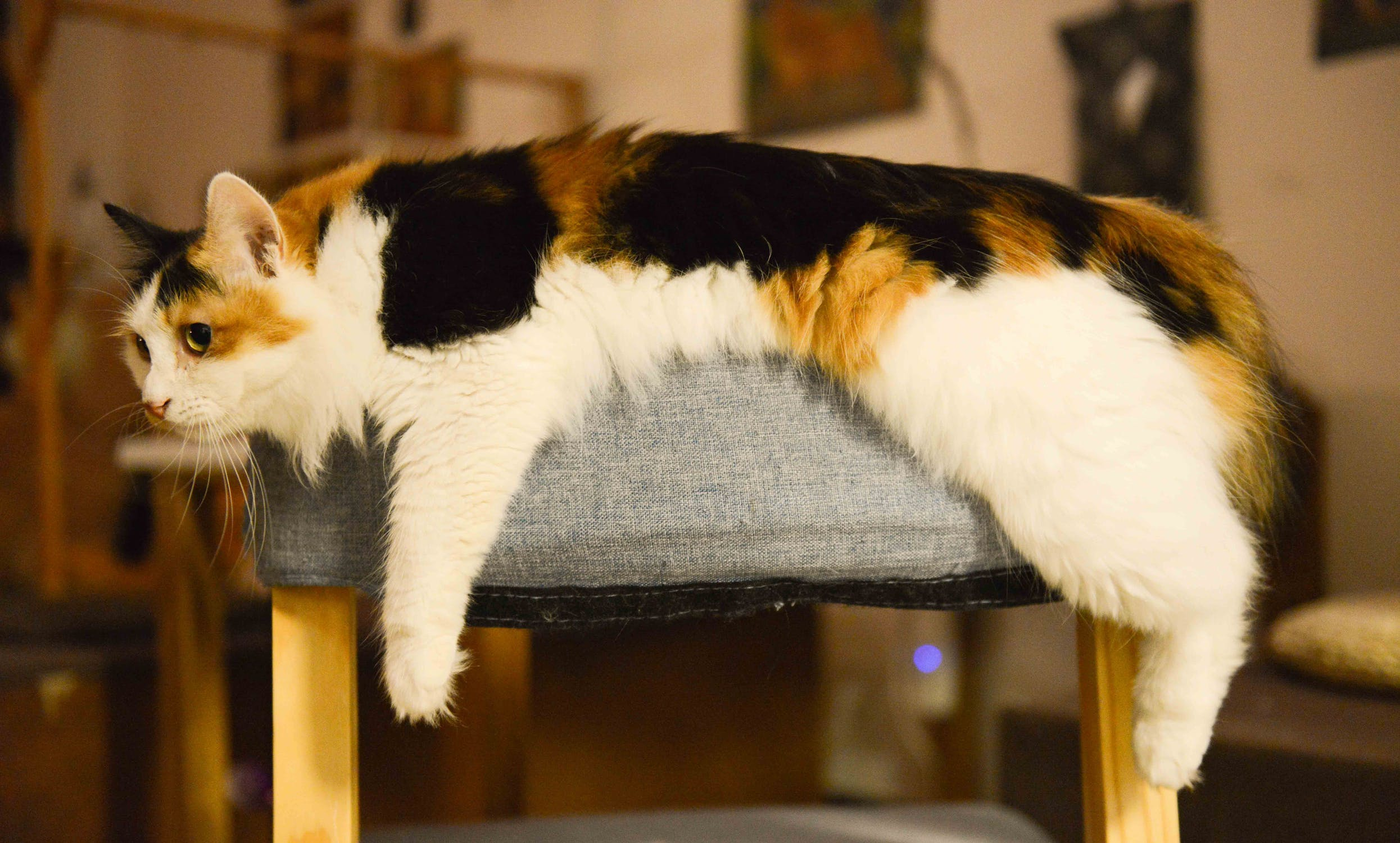 Unique Cat Names
Gato
Bandit
Frisky
Gizmo
Meowser
Top Female Cat Names
Luna
Kitty
Princess
Tiger Lily
Petunia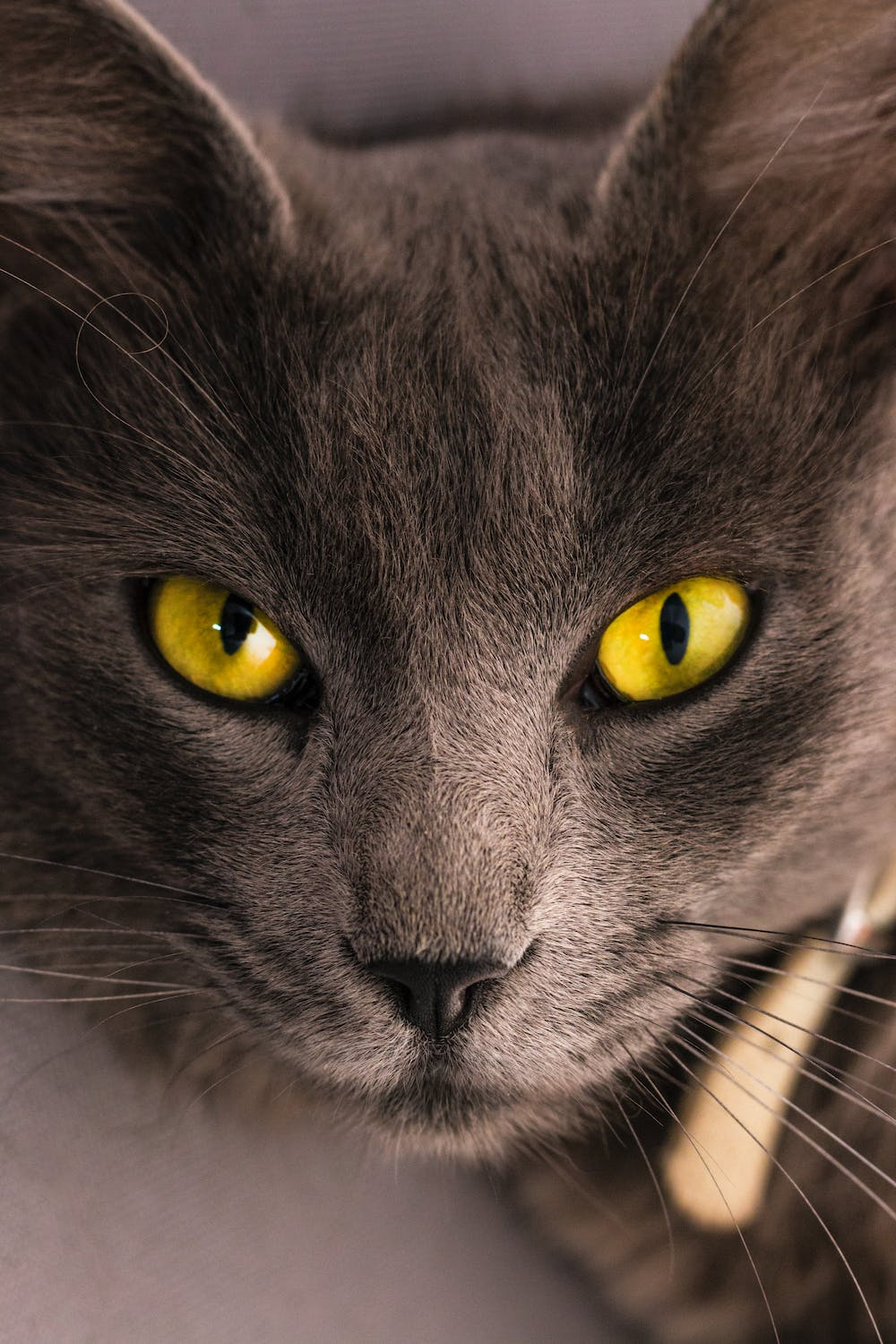 Top Male Cat Names
Ollie
Dino
Niko
Beau
Cat Names That Are Bad Luck
Shadow
Knight
Wicked
Phantom
Blackberry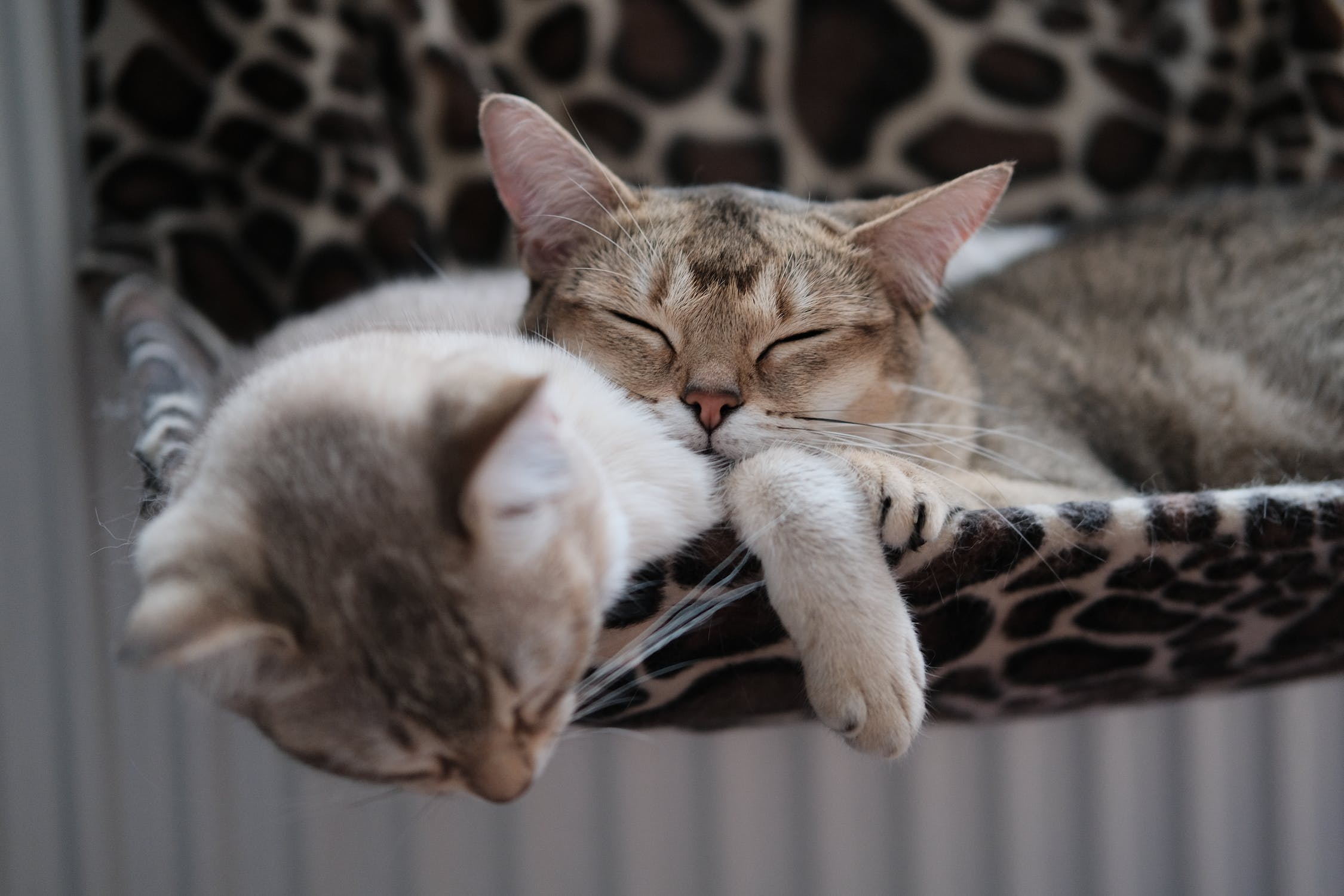 After You've Picked A Cool Cat Name, Here are Some Tips On How To Take Care Of Your New Kitty
As pet parents, you want what's best for your feline friend. Here are a few tips on how to take care of your cat to ensure a happy and healthy life.
The first step to taking care of your cat is establishing a routine. Feeding, playing, and using the litter box should all be done at regular times each day. This will help your cat feel comfortable and secure.
It's important to have a clean litter box. scoop it out at least once a day, and completely empty and clean it out once a week. Your cat will appreciate a clean place to do their business.
Cats need exercise, just like people do. Invest in some toys, such as a scratching post or a set of toy balls, to help keep your cat active. Play with them for 10-15 minutes each day to help them stay healthy and fit.
All cats need access to fresh water at all times. Keep their water bowl filled so they can drink whenever they're thirsty.
Taking care of a cat isn't difficult, but it does require some time and effort on your part. By following these tips, you can be sure that your cat will lead a happy and healthy life. And who knows? They might even repay you with endless cuddles and purrs!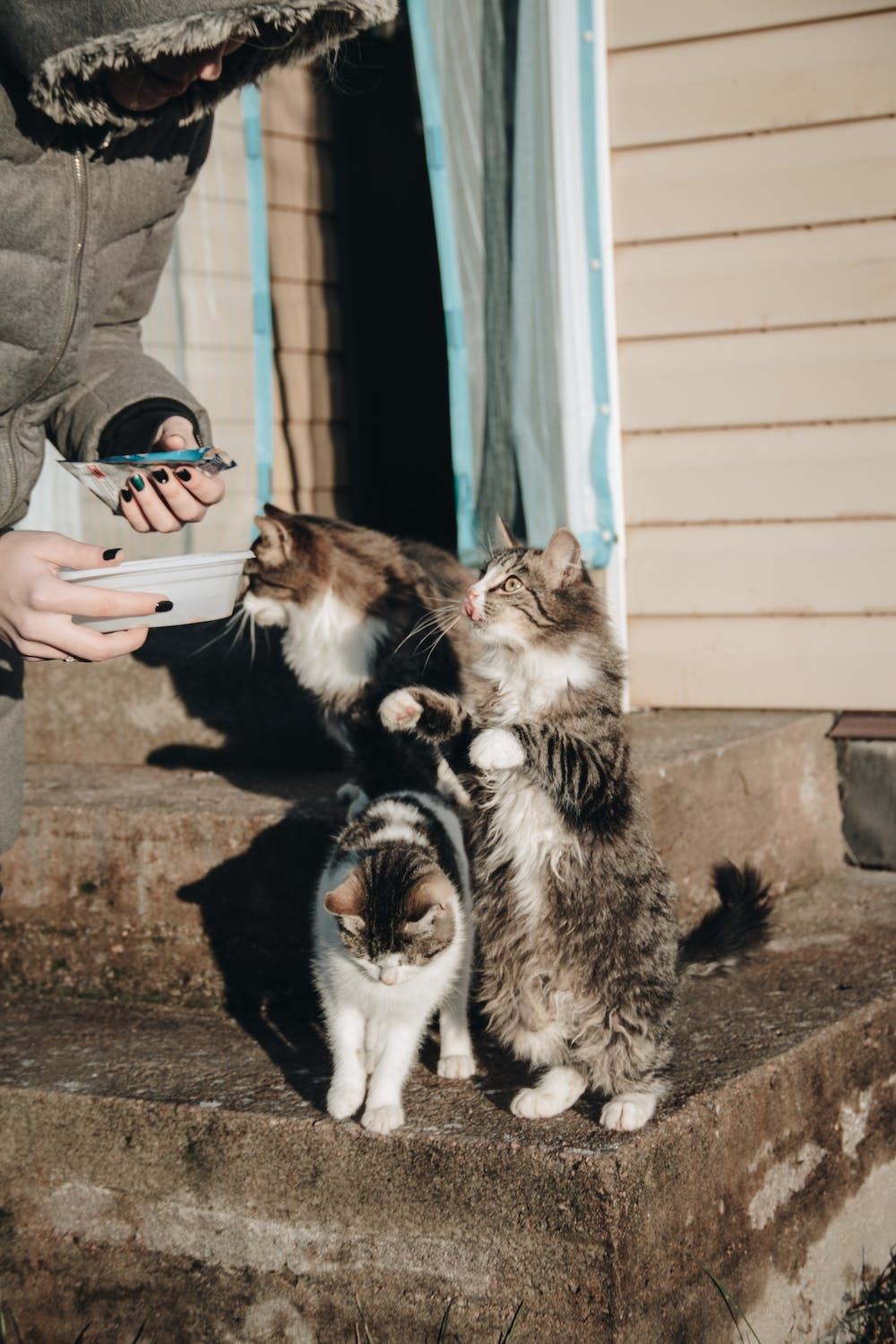 Keeping Your New Cat Happy
So you've just adopted a new cat! Congratulations! Now it's time to make sure your new feline friend is happy and comfortable in their new home. Here are a few tips to help you get started.
Give Them Time to Adjust: It's important to give your new cat time to adjust to its surroundings. It may take a few days or even weeks for your cat to feel completely at home. In the meantime, try to keep things as quiet and low-key as possible. Avoid loud noises and sudden movements, which can startle your cat and make them feel anxious. Give them plenty of time to explore their new surroundings at their own pace.
Create a Comfortable Space: A comfortable space for your cat includes everything they need to feel safe and secure. This means having a litter box, food and water bowls, scratch posts, toys, and bedding all in one place. It's also important to keep their space clean and clutter-free so they can move around easily. If you have other pets in the house, make sure each pet has its own space so they can all coexist peacefully.
Show Them Love and Affection: Cats are social creatures who crave love and attention from their owners. Take some time every day to pet, brush, or play with your cat. This will help them feel loved and secure, and it will also strengthen the bond between you and your feline friend.
By following these simple tips, you can help your new cat adjust to its new home quickly and happily. Remember to give them time to settle in, create a comfortable space for them, and show them plenty of love and affection. With a little patience and care, you'll have a happy, healthy, furry friend for life!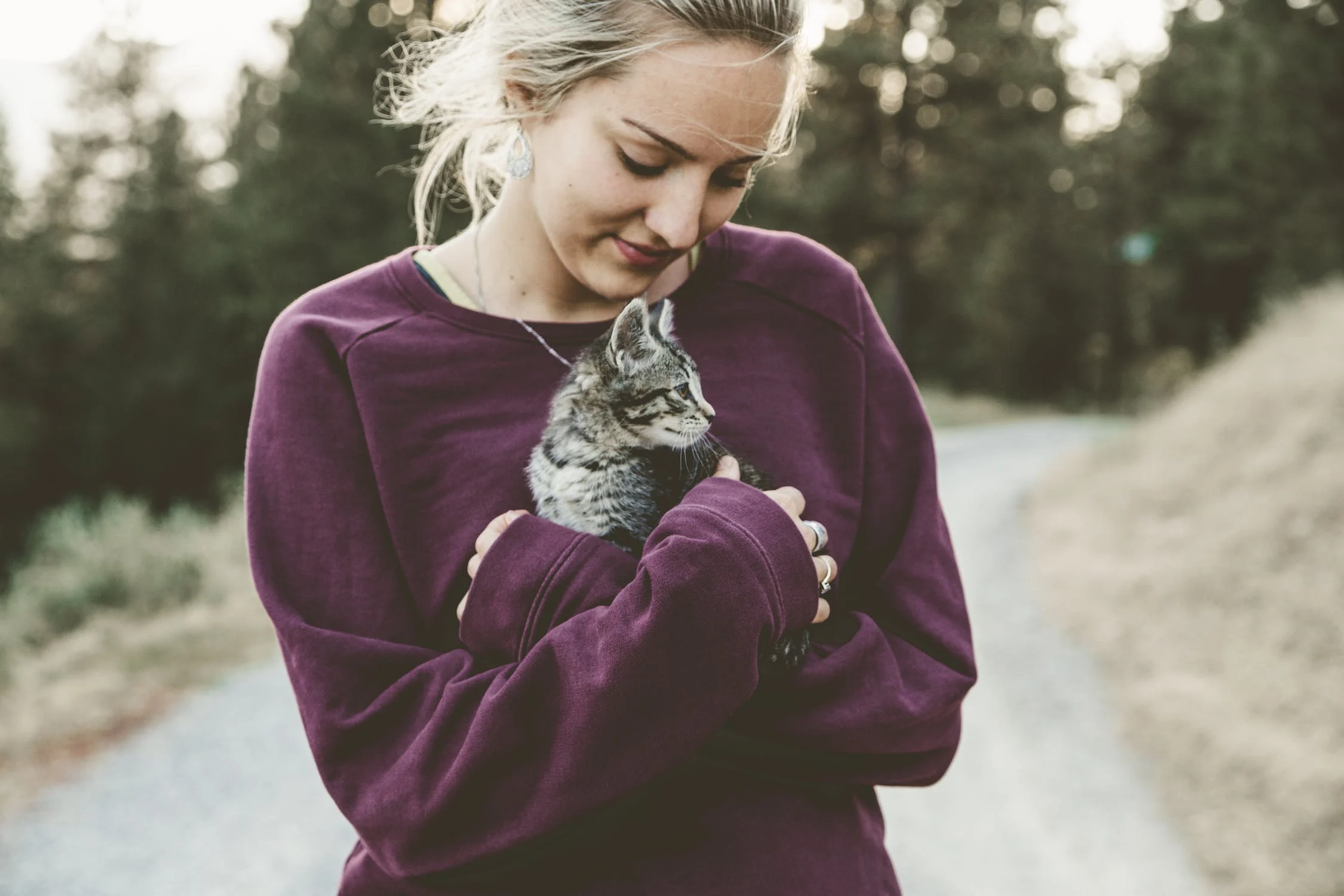 Kate's K9 Pet Care
At Kate's K9 Pet Care, Fort Washington pet parents don't have to worry about taking their furry friends anywhere else for superior care! They can find every service imaginable in one place. It'll be the paw-fect spot for you and your four-legged companion!
From Dog Walking for exercise and socialization to Cat Pet Care for cuddles when you're away, Small Animal Pet Care so your little one is taken care of too – we have it all! Need a ride? Our reliable pet taxi service is here. And don't forget that with our convenient delivery services, those hard-to-find supplies will come right to your door. Plus our dedicated team provides professional sitters; so even while on vacation or business trips you know they'll be in good hands at home — leaving no worries behind!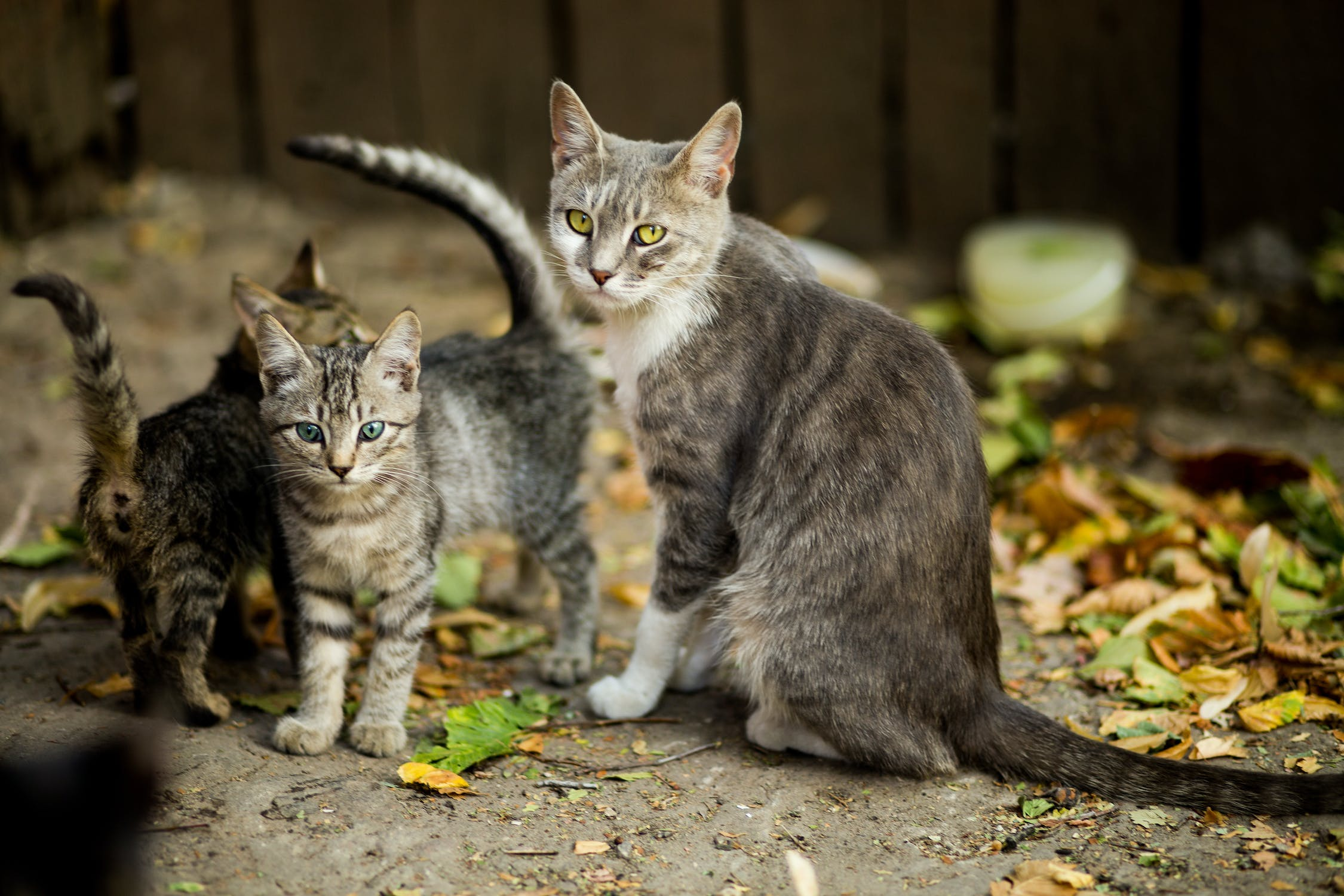 Conclusion
Picking the perfect name for your new kitten doesn't have to be difficult. Just consider their personality, physical appearance, and pop culture references—or ask your friends and family for help!—and you'll have the purr-fect name in no time. We hope a few names from the list can help inspire your cat's name.