As a pet owner, we all know how important it is to provide the best food for our beloved furry friends. But, with so many options out there, it can be overwhelming to navigate and find the right pet food store. That's where we come in! In this article, we'll guide you through the process of finding the best pet food store near you.
1) Determine Your Pet's Needs
Different pets have different dietary requirements. Before choosing a cat or dog food store, determine what your pet's specific needs are in regards to food and treats. Do you need pet supplies as well? Are they a puppy or a senior dog? Do they have any allergies or sensitivities? Knowing this will help you choose a store that carries the right type of food for your pet.
2) Research Online
Thanks to the internet, finding a pet store near you is easier than ever. A quick Google with map data can lead you to several stores in your area using a store locator or find a store option by plugging in your zip code. Start by reading reviews and ratings from other pet owners. This will help you get an idea of the store's reputation and the quality of their products. Featured shops on google can be helpful if you don't know where to start.
3) Visit the store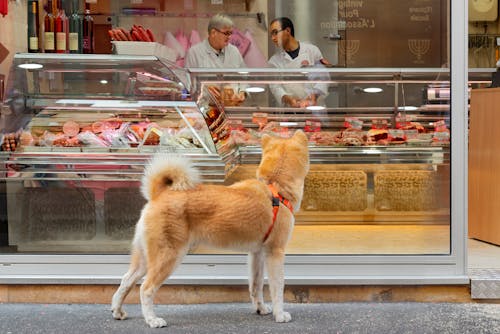 Once you've narrowed down your list of dog or cat food stores, visit them in person. Check out their selection of products and ask questions about the ingredients and nutritional value of their food. A good store should have knowledgeable staff who can guide you and help you make the best decision for your pet.
4) Look for Extra Services
Some pet food stores offer additional services such as grooming, training, and pet adoption. If these are important to you, look for a store that offers these services too.
Pet Stores: VA and MD Dog Food and Cat Food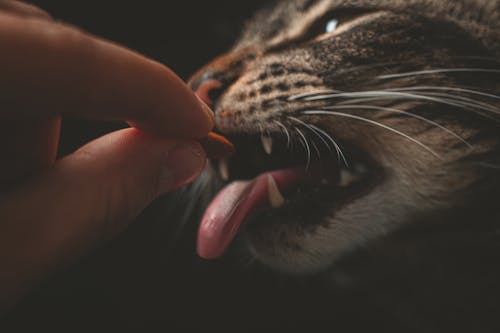 As pet owners, it is always our goal to provide the best for our furry friends, and one of the most important factors to consider is their diet. The food we give to our pets can significantly affect their overall health, so it should be chosen carefully. If you live in Viginia or Maryland, it's good to know that there are pet food stores available in the area that can cater to your pet's needs. Below, we will provide you with a guide to some of the best pet food stores in those areas that provide high-quality pet food, treats, and cat and dog supplies.
Bark! Pawsitive Petfood (Clarksville MD)
Bark! Pawsitive Petfood is a local pet food store in Clarksville MD. Their motto is "We sell the best, so you can feed the best," and they pride themselves on providing healthier pet food options with the best ingredients. They have a wide variety of pet food in stock, ranging from raw food to dry food, and they have tasty treats too. If you're concerned about your pet's health or your animal may have dietary restrictions, they have certified pet nutritionists on staff who can help you make the right choice. They also provide self-serve wash stations, beds, and other pet necessities.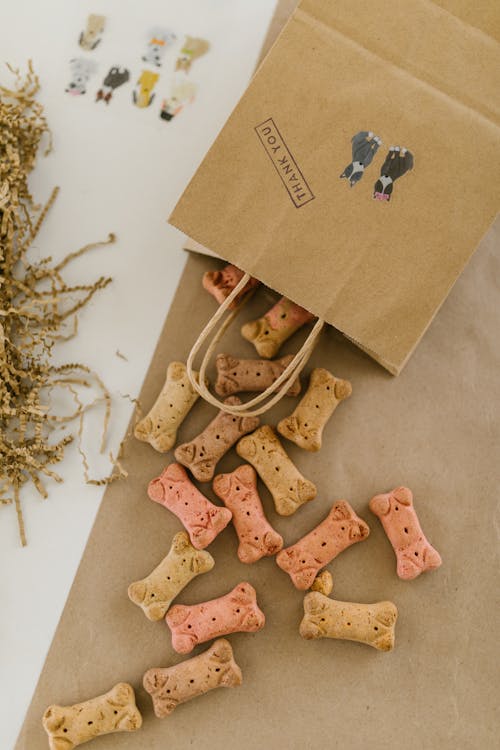 Dogma Bakery (Arlington, VA)
Dogma Bakery is a one-stop-shop for all your pet's needs in Arlington. They offer fresh-baked dog treats, natural and organic pet food, supplements, toys, and accessories. They cater to dogs and cats, and their products are made locally and free of any artificial preservatives, fillers, or by-products. They have an onsite kitchen where they prepare fresh food daily and can customize meals to meet the specific needs of your pet. They also offer pet grooming services if you want your furry friend to look great.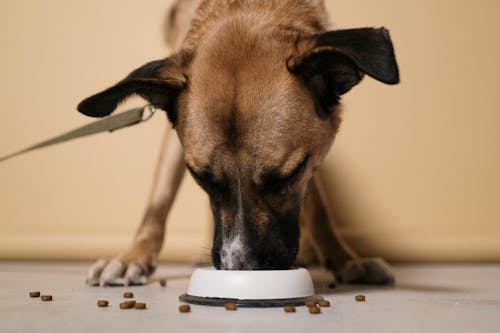 Olde Towne School for Dogs (Alexandria, VA)
Olde Town School for Dogs located in Alexandria is not just a school for dogs but also an excellent pet supply store. They carry only the best brands of pet foods, including raw food, grain-free options, and holistic food. Their staff is knowledgeable and happy to help you choose the best product for your pet. They also provide dog training classes and daycare services, so it's a one-stop-shop for all your pet's needs.
National Pet Store Chains
Some national pet store chains that are fast and convenient to find include but are not limited to: Petco, Pet Smart, Pet Supermarket, Pet Supplies Plus and Petsense just to name a few. You can find everything form dog collars to cat treats.
Southern Maryland Pet Supply (Waldorf, MD)
Southern Maryland Pet Supply is an independently owned and operated pet store that has been serving pets and their owners since 1989. They have a wide variety of commercial pet food brands, as well as natural and organic food options. They also carry pet accessories and supplies and offer grooming, boarding, and doggy daycare services as well. Their staff is very friendly and knowledgeable, and they always try their best to help you make the right choice for your pet.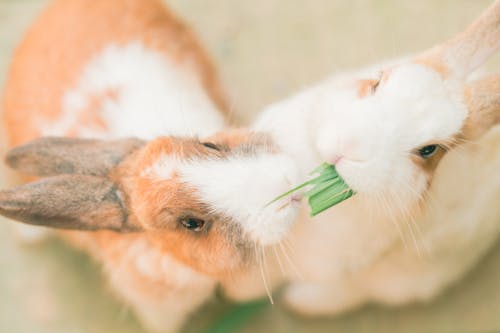 Your pets deserve nothing but the best, and that includes their food. Whether you have small pet and are looking for raw food, grain-free food, holistic food, or treats, there are stores that can cater to your pet's needs. Each of the stores mentioned above has a wide selection of natural and organic brands and knowledgeable staff to help you with your purchase. Enter zip code on google to find other stores near you.
The Benefits of Pet Food Delivery Services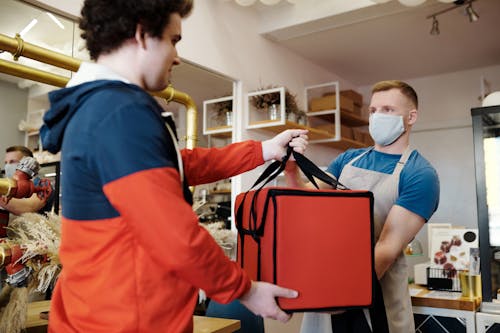 As pet owners, we want the best for our furry companions. A healthy, balanced diet is the foundation of their well-being, which is why we put so much effort into choosing the right food. However, sometimes life gets in the way: busy work schedules, unexpected events, or mobility issues can make it challenging to keep up with the demands of a pet's diet. This is where pet food delivery services come in, offering a convenient, reliable, and worry-free way to ensure that our pets get the nutrition they need. Next, we'll explore the benefits of pet food delivery services and how they can enhance the quality of life for pets and their owners.
Convenience
One of the primary advantages of pet food delivery services is their convenience. Instead of having to go to a pet store or a supermarket, pet owners can order their pet's food online or over the phone and have it delivered right to their doorstep. This is particularly beneficial for those with limited mobility or transportation options, as well as those with busy schedules who don't have the time to visit a store. With pet food delivery, there's no need to worry about running out of food, carrying heavy bags, or dealing with crowds and traffic – the food comes to you.
Variety
Another benefit of pet food delivery services is the variety they offer. Unlike brick-and-mortar stores that have limited shelf space, online pet food retailers can offer a wide range of products from different brands, types, and flavors. This allows pet owners to choose the best food for their pet's specific needs, whether it's a grain-free formula, a special diet, or a particular flavor. In addition, pet food delivery services often have access to products that are not available in physical stores, giving pet owners even more options to choose from.
Quality
Pet food delivery services also ensure the quality and freshness of the food. As soon as the food is received from the manufacturer, it is stored in a temperature-controlled warehouse until it is shipped to the customer. This means that the food is less likely to spoil or become damaged during transport, ensuring that it is fresh and safe for pets to consume. Moreover, pet food delivery services often have a satisfaction guarantee, meaning that if anything in the order is not up to the customer or pet parent or's standards, the company will replace it or provide a refund.
Cost-effective
Pet food delivery services can also be cost-effective in the long run. Although the initial cost may be slightly higher than buying from a physical store, pet food delivery services often offer discounts, free shipping, and subscription options that can save pet owners money over time. Moreover, by ordering in bulk, pet owners can benefit from volume discounts and avoid the need to make frequent trips to the store, saving time and gas money.
Peace of Mind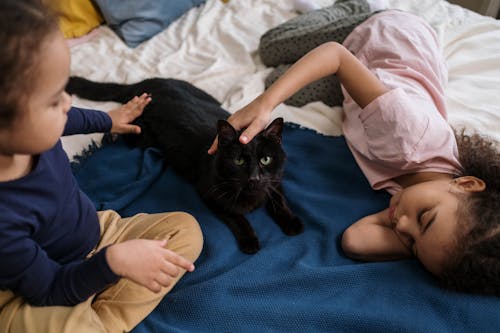 Finally, pet food delivery services provide peace of mind for pet owners. By knowing that their pet's food is taken care of, they can focus on other aspects of their pet's well-being, such as exercise, grooming, and spending quality time together. In addition, pet food delivery services often have knowledgeable customer support teams that can help pet owners with any questions or concerns they may have about their pet's food.
Choosing the right pet food store is an important decision that can affect your pet's health and well-being. By determining your pet's needs, researching online, visiting the store, looking for extra services, and shopping local, you can find the best pet food store near you. Remember, your pet deserves the best.
Kate's K9 Pet Care Services offers pet supply delivery services making it convenient and easy to get all your pets needs delivered right to you and your fur baby.