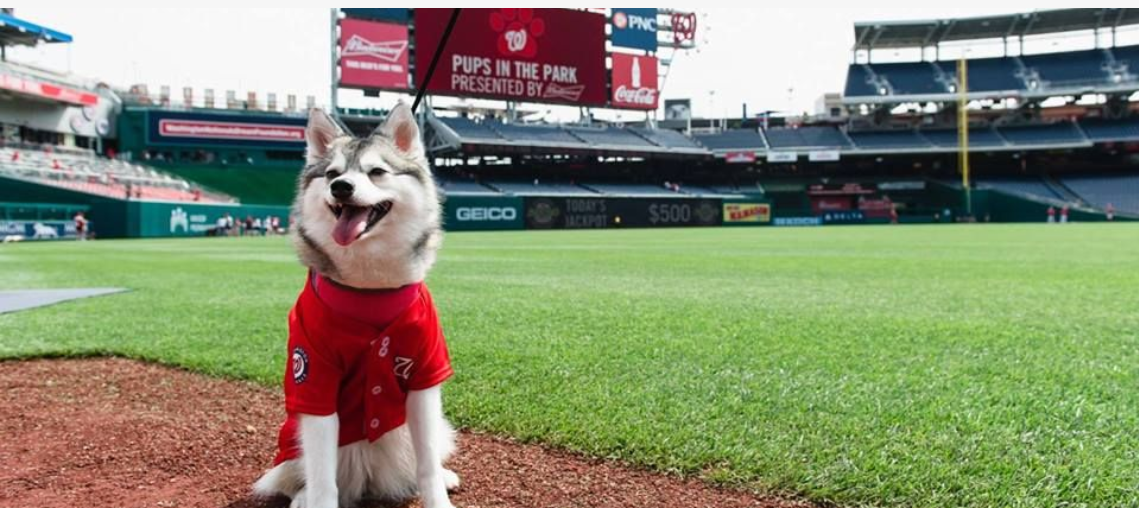 Skip the dog park and come to Nationals Park! Pups in the Park presented by Budweiser is a unique opportunity to bring your dog to a Nationals game. You and your dog will both get to enjoy the game with other dogs and dog lovers from seats in our pet-friendly Outfield Reserved section.
For anyone who purchased tickets for Pups in the Park on Sunday, March 31, April 27, May 26, June 13, September 13, and September 28, full information regarding the pregame parade around the warning track will be announced prior to the game.
Proceeds from the dog tickets benefit the Humane Rescue Alliance.
For more information or to purchase a group of 13 or more, please contact Katherine Mitchell at 202.640.7649 or email Katherine.Mitchell@nationals.com
https://www.mlb.com/nationals/tickets/promotions/themes/pups-park