Dog grooming is an essential part of a pet's life. Not only does a good dog groomer provide your pup with the opportunity to look their best, but they can also help keep them healthy and happy.
Let's take a closer look at why dog groomers are so important for your pup and some options for a professional dog groomers in Northern Virginia and the surrounding areas.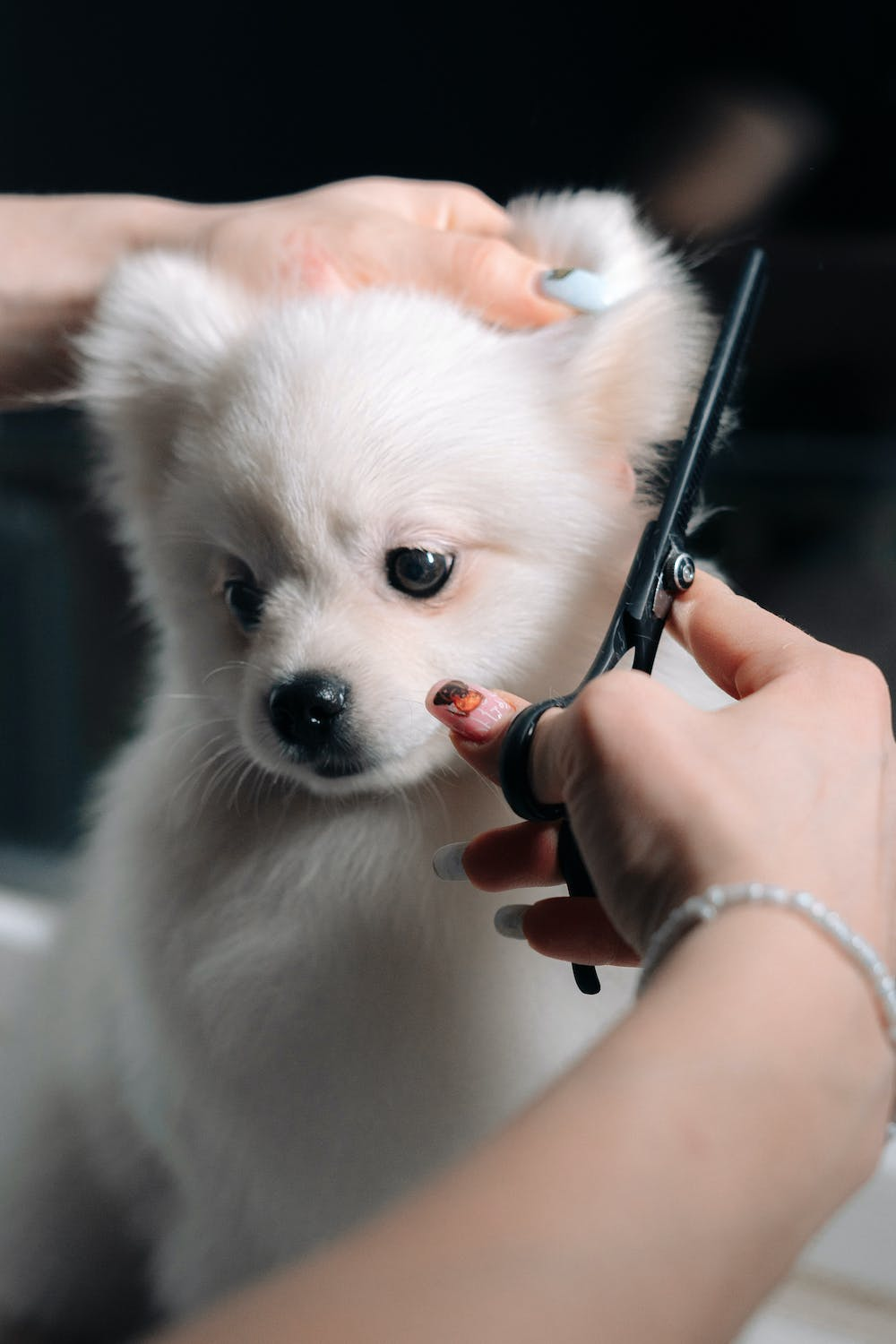 The Benefits of Professional Grooming Services
Professional groomers offer several advantages that you can't get from simply brushing your dog at home.
First, they know what type of coat or fur your dog has and can provide the best advice on how to care for it properly. They have access to professional-grade tools that ensure that your pup's coat is properly trimmed and clean. This helps reduce shedding, which in turn helps keep your home cleaner.
Groomers are also trained to spot signs of skin problems or parasites, as well as other health issues that may not be apparent to the untrained eye.
By catching these issues early, groomers can help ensure that your pup stays healthy and happy for years to come.
More than Just Good Looks
Grooming isn't just about making sure your pup looks their best—it can also help reduce stress levels and keep them healthier overall.
Regular maintenance is like brushing helps stimulate the skin's natural oil production, which keeps their coat in good condition and reduces the amount of shedding they do around the house.
It also helps prevent mats and tangles that pull on their skin and cause discomfort during walks or when playing outdoors.
Plus, when you bring your pup in for regular brushing sessions, they become comfortable with being handled in different ways—which makes vet visits much less stressful for both you and them!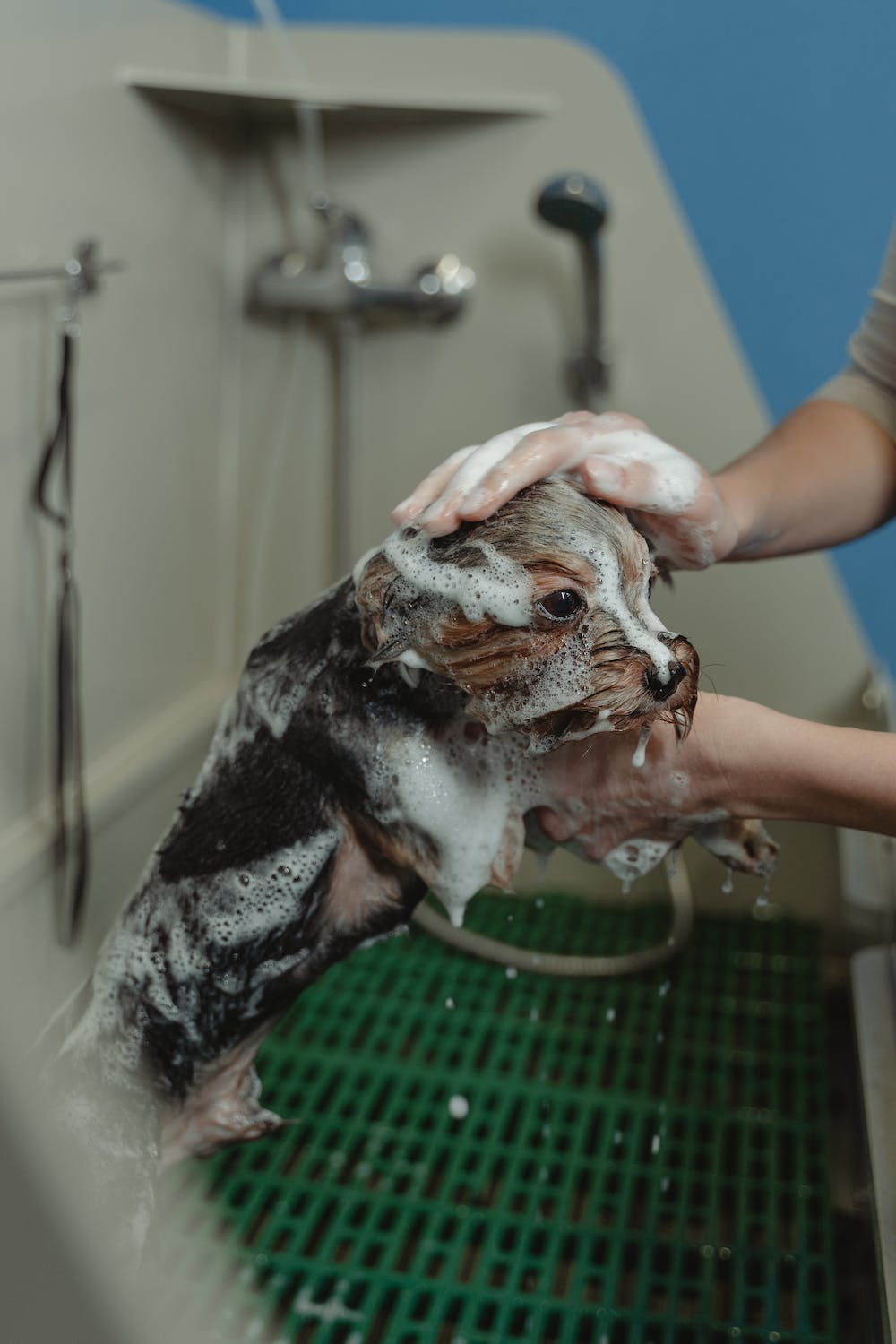 Grooming Keeps Your Dog Healthy
Proper grooming is essential for good canine health. Regular brushing helps keep your pup's coat and skin healthy by removing excess fur and reducing the amount of dirt, allergens, and parasites that can cause irritation or infection.
Once you've brushed out your pup's coat, it's important to wash them with specially-formulated shampoos that help retain moisture in their skin and fur while also getting rid of any dirt or bacteria.
Professional groomers have access to all the best products available as well as the experience needed to select the right product for your pet's needs.
Grooming Keeps Your Dog Safe
In addition to providing physical benefits for your pup, professional groomers also help keep them safe from potential hazards that may arise from improper grooming techniques or outdated tools.
Groomers use only sharp blades when trimming nails or fur which reduces the risk of injury or infection caused by dull blades. They also use specialized clippers designed specifically for dogs which ensure that your pup's fur does not get pulled out during the process.
And because groomers are trained professionals who know how to handle all types of animals, they are less likely to make mistakes that could harm your pet than if you tried to do it yourself at home.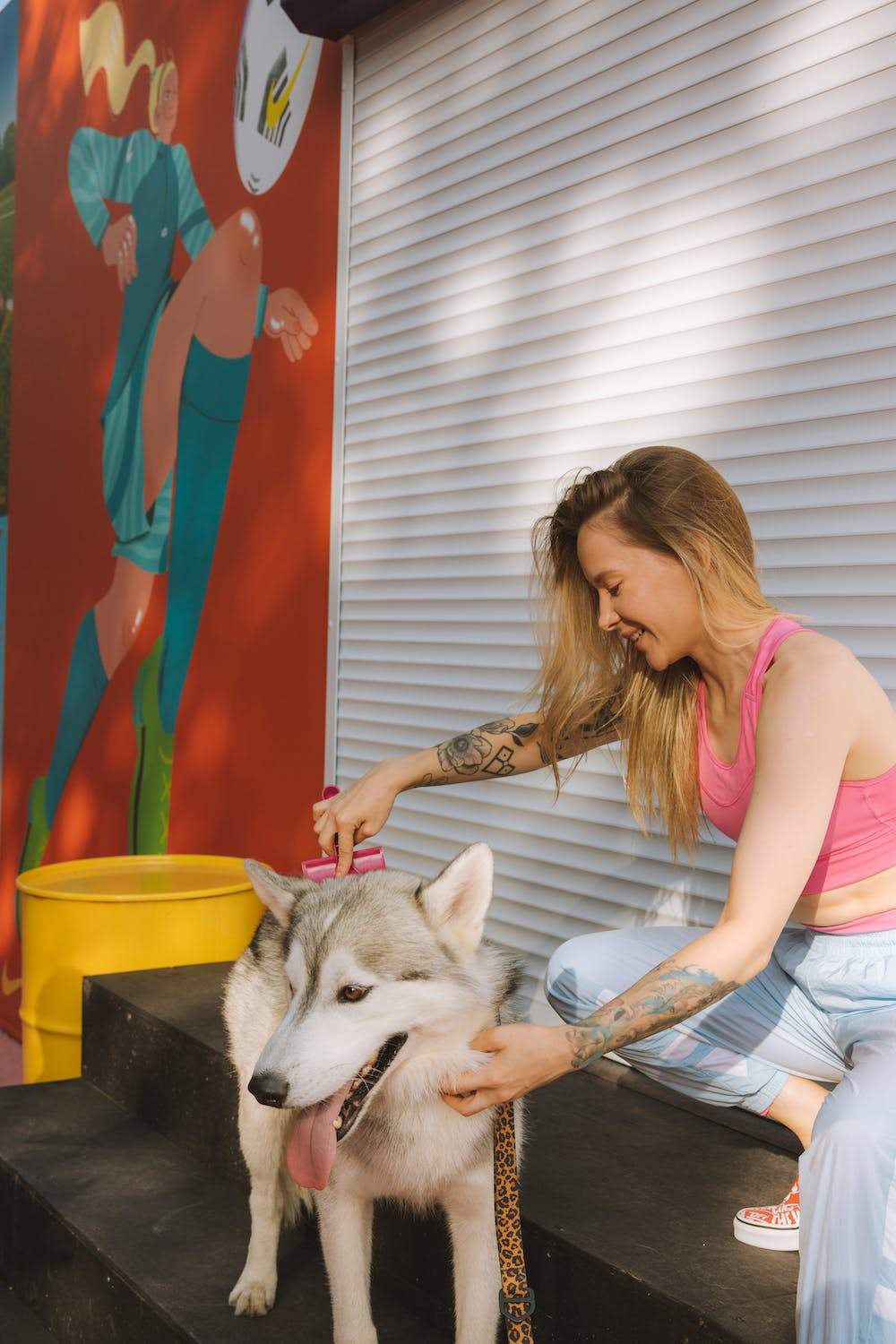 Grooming Keeps Your Dog Happy
Grooming isn't just about keeping your pup looking good; it's also about keeping them feeling good too! A proper bath and brush will help remove any knots or tangles in their coat which can cause discomfort if left untreated.
It will also help remove any dirt or debris lodged in their fur which can irritate their skin if not addressed properly.
Plus, regular trips to the groomer can be an excellent opportunity for socialization as most groomers welcome pets into a calming environment where everyone is focused on making sure each pet feels comfortable and relaxed throughout their visit – something every dog should experience!
Groomers Can Help Reduce Stress Levels in Dogs
Most dogs don't enjoy bath time, but grooming sessions don't have to be stressful for them! Many professional dog groomers use techniques designed to reduce stress levels during grooming sessions so that both you and your pup have a positive experience.
These techniques include using calming music, speaking in soothing tones, providing treats throughout the session, and taking frequent breaks for potty breaks or exercise opportunities with toys like squeaky balls or tug ropes.
By making sure your pup feels safe during the grooming process he won't associate his visits with fear or anxiety which makes future appointments easier – both on him and you!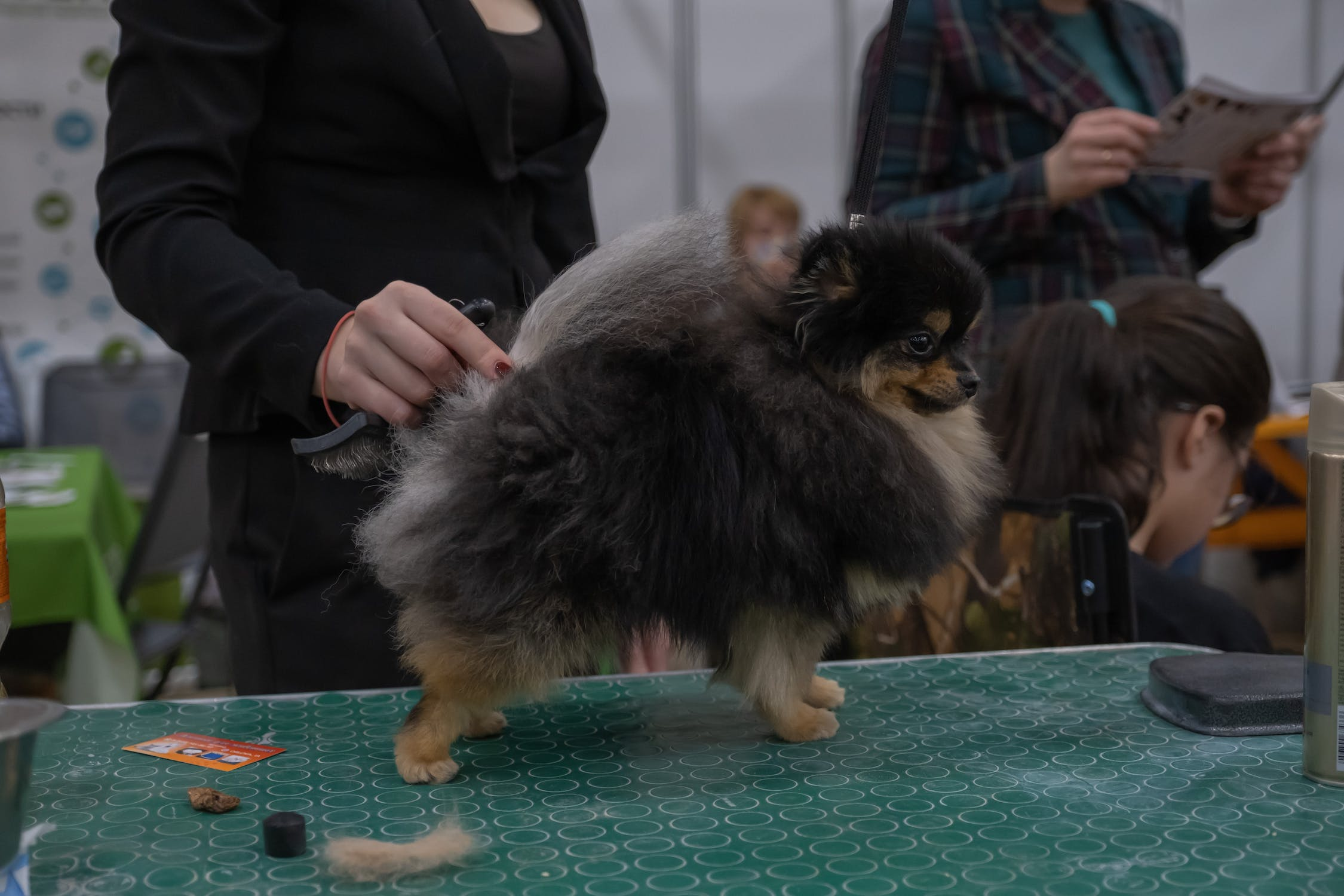 What is the National Dog Groomers Association?
As pet owners, we all want our furry friends to look and feel their best. And who better to trust with that responsibility than a certified dog groomer? That's where the National Dog Groomers Association (NDGA) comes in.
This organization is dedicated to promoting professional pet grooming standards and providing education and training for groomers across the country. Founded in 1969, the NDGA has been leading the way in the grooming industry for over 50 years.
By choosing a certified NDGA groomer, pet owners can rest assured that their beloved companions are receiving top-notch care and grooming services. So the next time your pup needs a little pampering, consider choosing an NDGA-certified groomer.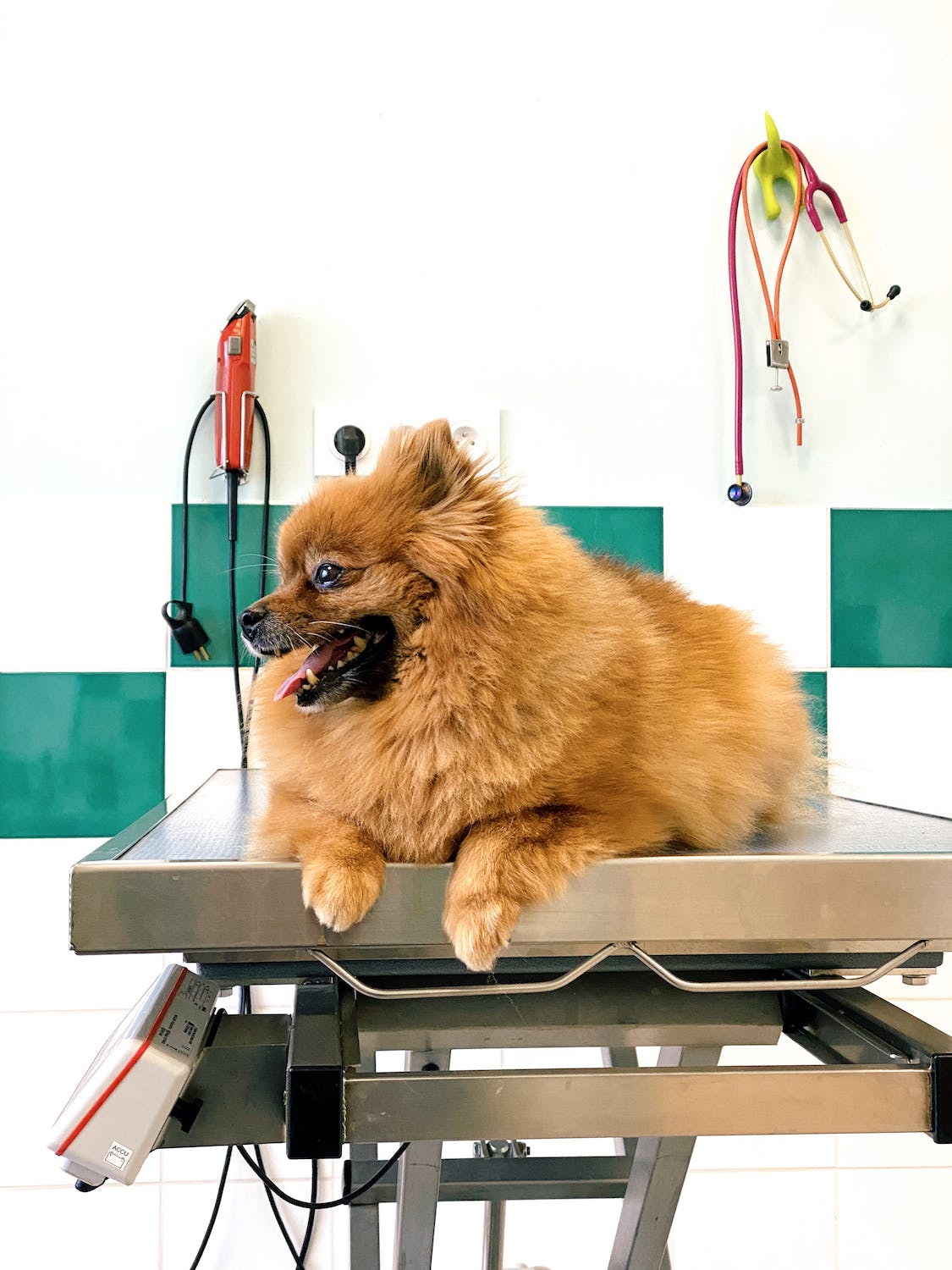 Pet Grooming Services You Didn't Know You Needed
As a pet owner, there is no doubt that you want your furry companion to look and feel their very best. This is where dog grooming services come in, providing a range of services to help your dog look, feel and smell amazing.
Whether it's a simple nail trimming or a full grooming session complete with a bath, blow-dry, and haircut, these services can help to keep your dog healthy and happy.
With professional dog groomers on hand, you can rest assured that your pet will be in safe hands, receiving the very best care and attention.
So why not treat your four-legged friend to a day of pampering and book them in for a grooming session today? They'll be wagging their tail with delight in no time at all!
Other Services A Grooming Salon Typically Offers
Bath
Teeth Brushing
Eye Cleaning
Ear Cleaning
Ear Plucking
Nail Clipping
Anal Gland Expression
Brush Outs
Haircut
De-shedding Treatments
Dematting Treatments
It's important to remember that most full service groomers in the dog grooming industry typically treat your puppies like they're at the spa.
They'll groom your furry friend, with with quality treatment and caters to the family in every aspect. If you want a conditioning treatment for your furry friend, they'll do it.
Just make sure to be transparent about what grooming services you're looking for from their business and in most cases, they can do it. Their goal is to have your puppy leaving happy and groomed, with canine safety in mind.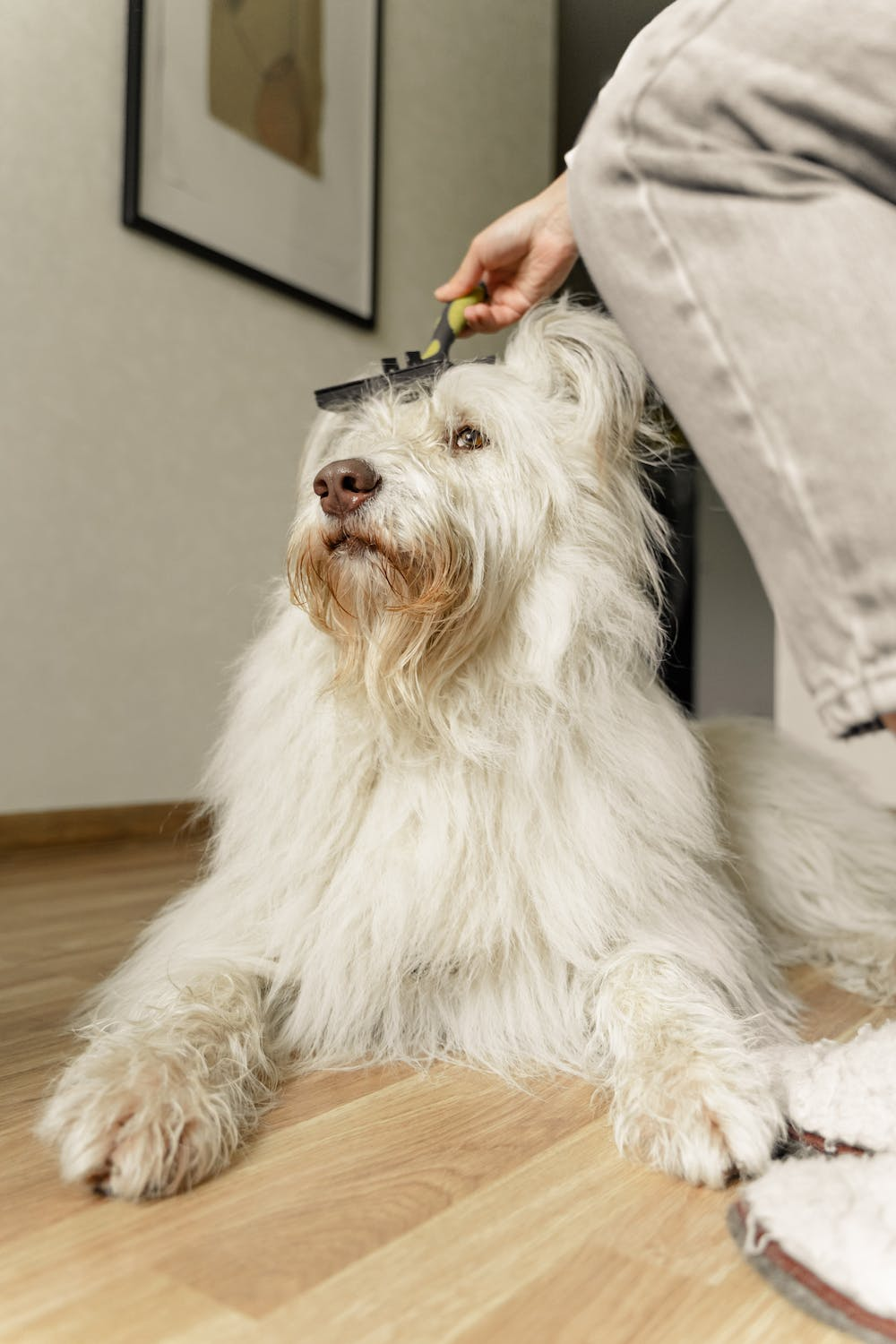 Top 10 Best Dog Groomers in Northern Virginia
If you're a dog owner in Northern Virginia, you know that your furry friend deserves nothing but the best. One way to ensure their happiness and health is by taking them to a professional dog groomer.
Luckily, there are plenty of options in the area to choose from. Whether your pup needs a simple bath and nail trim or a full-on spa day, you can find a groomer who can provide top-notch care.
From Arlington to Manassas and everywhere in between, trust that your dog will be in good hands with a Northern Virginia dog groomer.
Spoil your furry companion with the ultimate luxury experience at A Dog's Day Out. Their mission since 2004 has been to provide unparalleled dog daycare, boarding, and grooming services in Northern Virginia.
Your pup will be surrounded by dog-loving staff and enjoy a social environment in their cage-free small, medium, or large daycare areas.
Take your dog's quality of life to the next level with their outdoor play areas and spa services. Trust A Dog's Day Out to provide non-stop love and attention to your beloved pet.
Looking for a dog grooming salon that treats your furry friend as a part of the family? Belly Rubs in Ashburn, VA has just the thing.
Their amazing team of award-winning groomers provide personalized services to make sure every pup gets the royal treatment they deserve.
From nail trims and baths to deshedding treatments and haircuts, Belly Rubs has got you covered. Prepare to join the Belly Rubs family – your pooch will thank you!
If you're looking for top-notch dog grooming in the Northern Virginia area, you might want to look into Coco Clips. This facility is run by Collette Ball, an experienced dog groomer with a passion for pups.
She's assembled a team of dedicated dog lovers who will treat your furry friend with the utmost care and professionalism. You can be confident that your dog will receive only the best grooming services at Coco Clips.
What's more, you won't have to break the bank to make your pup look great – Coco Clips offers competitive pricing that sets them apart from the rest.
Trust Coco Clips to create a comfortable, friendly environment for your dog while making them look their absolute best.
Nestled in the charming town of Herndon, Virginia, is a pet grooming salon that is truly a cut above the rest.
Dog-A-Do is not your average pet grooming business – it's locally owned and founded by a veteran who is passionate about the well-being of your furry friend. Kat Brooks, the certified Master Groomer, leads a team of experienced professionals who have a minimum of a decade under their belt.
They pride themselves on going the extra mile to ensure that your pet looks nothing short of spectacular. Trust us, Dog-A-Do is the place to go for top-tier pet grooming in Herndon.
At Dogma Bakery, furry friends are more than just pets – they're members of the family. This passion for animals is infused into everything they do, from carefully curated food and products, to grooming services that will make your pup feel pampered.
But what really sets Dogma apart is their fresh and delicious store-baked treats – you won't be able to resist giving your pooch just one more!
With three Northern Virginia locations, including two in Arlington and one in Reston, Dogma Bakery is the perfect place to spoil your furry family member.
At For Pets' Sake, your furry friend is in for a treat! They're committed to creating a relaxing and cozy atmosphere for your pet, and even offer comfy beds for those pre- and post-grooming naps.
For added safety and comfort, crates are only used when necessary or upon request. Keeping your pet hydrated is a priority, so they have plenty of water available during their stay.
And if your pet's feeling playful, they'll have a blast perusing the toy box filled with fun distractions. As a trusted neighbor pet groomer for more than four decades, you can trust For Pets' Sake to provide top-notch care for your four-legged best friend.
With a passion for animals, From Head to Tail Grooming Spa was created that promised to be a safe haven for pets and their parents alike. Their mission was to offer the best products and services to give your furry friend a pampering experience like no other.
At this spa, they strive to promote a healthy culture that caters to happy and healthy pets and their owners. What's more, they offer a unique service that's exclusive to the area- the Thera-Clean micro-bubble bath which deeply cleanses the skin for incredible results.
Trust them to keep your pooch fresh, tidy, and nourished- they're the ultimate choice for all pet grooming needs!
For over 20 years, Olde Towne Pet Resort has been the ultimate destination for pet owners in the Washington DC and surrounding area.
This family-owned business has not only established itself as the premier place for pet boarding, but it has also made a name for itself with its top-notch grooming and training services.
At Olde Towne Pet Resort, your furry friend is treated like family – and these pet professionals certainly know how to take care of their own!
Whether your pup needs a good bath, haircut or some obedience training, this one-stop shop has got you covered. So, why settle for average grooming services when you and your furry best friend could have an exceptional experience at Olde Towne Pet Resort?
Transform furry friends into pampered pooches with Pawtiques, the ultimate dog grooming destination.
Offering an indulgent yet budget-friendly experience, this boutique is staffed with professionals who treat your pet like a cherished family member.
Take your pup on a sensory journey with soothing baths, delicate nail cutting, and fabulous haircuts, all delivered with care and kindness.
Let Pawtiques be your go-to destination for all your pet grooming needs – your furry family members and you will always be welcomed with open arms. Plus, they offer service dogs a discount!
Back in 2009, the good folks at Muddy Mutt had a brilliant realization: why should you have to do all the dirty work when it comes to keeping your pooch clean and happy?
That's where they stepped in, offering top-notch grooming and hygiene services for dogs of all stages of life. Swing by for a relaxing bath or snack on some treats, or just drop in to say hello to the friendly staff.
And with multiple years of being crowned the DMV's top pet care and grooming spot, you know you'll be in good hands.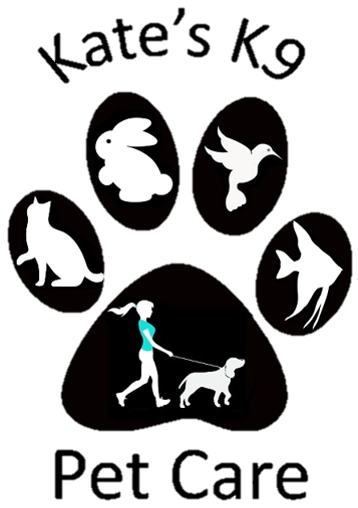 Kate's K9 Pet Care
Kate's K9 Pet Care is the go-to solution for pet owners looking for reliable and compassionate care for their furry friends. Kate's love for animals is evident in the way she treats each pet like her own.
Whether it's a regular walk or an extended stay, pet owners can rest easy knowing that their pets are in good hands. Kate's K9 Pet Care provides a variety of services including dog walking, pet sitting, and even transportation to the vet.
With years of experience and a deep understanding of the needs of our furry friends, Kate's K9 Pet Care is the perfect choice for pet owners who value quality care and peace of mind.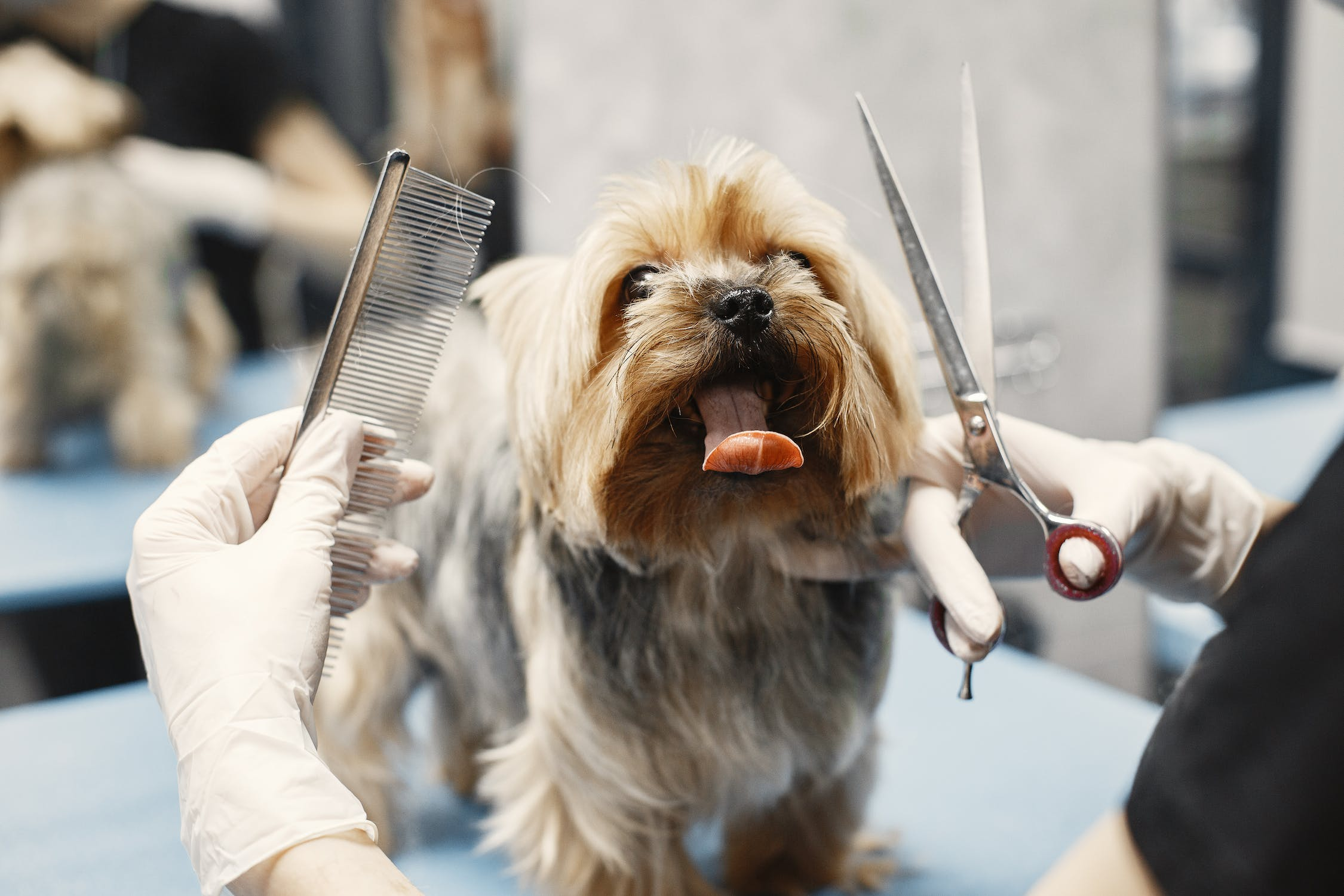 Conclusion
Just like humans need haircuts every now and then, dogs need regular grooming too! Professional dog groomers provide essential services such as bathing, trimming nails, brushing teeth, cleaning ears, and more—all while helping check for any potential medical issues at the same time.
Regular grooming sessions make sure that Fido looks his best while also keeping him healthier overall—so don't forget to book an appointment with a trusted local groomer today!