You may have heard that cats are low-maintenance pets. And it's true – cats make great companions for people who aren't home all the time or don't want to deal with the responsibility of owning a dog.
In this blog post, we'll explore some of the reasons why cats are such good pets and talk about how to care for them. We'll also answer common questions about owning a cat, like "Can I have a cat if I have a dog?" So if you're considering adding a feline friend to your family, keep reading!
How Is A Cat A Low-maintenance Pet?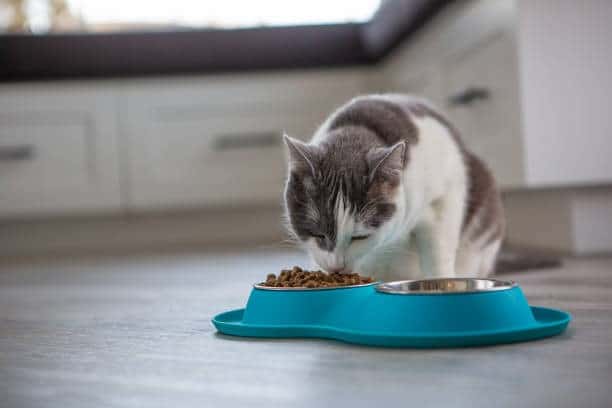 Cats being low-maintenance pets is one of their biggest appeals. The primary reason cats are low-maintenance pets is that they are relatively independent animals that don't require as much attention as dogs or other animals. They can also care for themselves for extended periods without needing someone to look after them. Cats don't need to be walked or taken outside multiple times a day as a dog does. On top of that, cats don't require a lot of space, and their meals can be portioned out for days ahead of time.
Cats also make great companions because they are playful and loving animals that bond closely with their owners. Cats can provide companionship, comfort, entertainment, and even emotional support to their human company. Additionally, cats can make a great perk for those wanting a pet but aren't home all the time – they won't miss you when you're away and will be more than happy to greet you when you get back!
Plus, cats are relatively quiet animals – so you won't have to worry about noisy barking at all hours of the night!
That said, cats still need love and attention from their humans, so giving them plenty of quality time is important.
Why Are Cats Good Pets?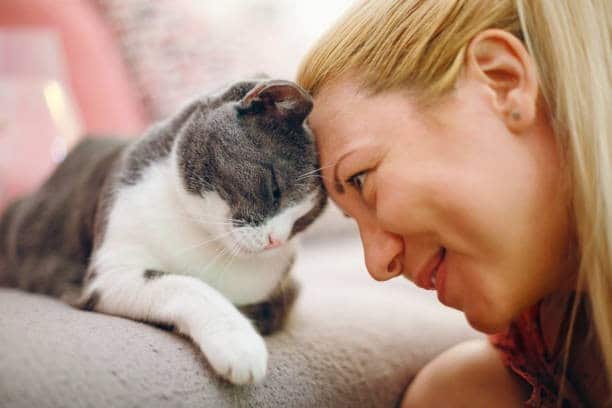 Cats make wonderful companions and can be a great source of joy and comfort.
They Are Independent Pets
Cats can take care of themselves and don't require as much attention as a dog would need. Unlike dogs, cats are not as demanding in terms of the level of care they require. They're even content with having time to themselves and will sleep for approximately 15 hours a day, so you don't have to be concerned about them being bored when you're out of the house! Regarding pets, cats offer an unmatched level of independence and peace of mind!
Cats Have A Sweet Nature
Most cats have an incredibly gentle and peaceful disposition. They're highly affectionate, loving to be petted or held in your lap. This can be especially calming for those with anxiety or depression.
Cats Are Quiet
Cats are much quieter than dogs, so you won't have to worry about noisy barking at all hours of the night! Cats also don't need regular walks, which can be a great perk for those who may not have the time or energy.
Cats Are Great With Other Pets
Cats can learn to get along with other pets in the household, like dogs or birds or other cats, making them the perfect addition for pet owners who already have an existing menagerie.
Cats Are Low-maintenance
Cats don't require regular grooming as dogs do, and the litter box takes care of most of their bathroom needs.
Cats Are Clean And Tidy
They are naturally clean animals who regularly groom themselves. This means you won't have to worry about cat fur all over your furniture or floors!
Cats Can Reduce Stress And Anxiety
Cats have been known to reduce stress, anxiety, and depression in their owners. Being around a cat's soothing purr can help relax tense muscles or alleviate sadness.
Can I Have A Cat And A Dog In The Same Space?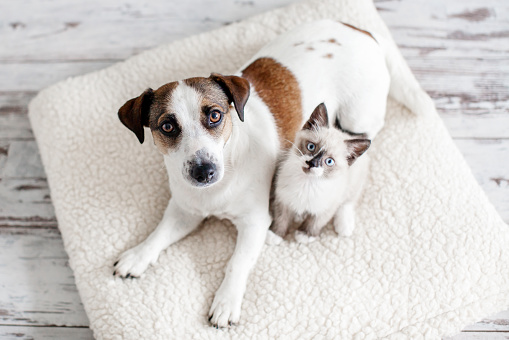 Yes, cats and dogs can coexist peacefully in the same space – as long as they are properly introduced. I know cats and dogs are seen as traditional enemies, but that doesn't have to be the case! You can own cats and dogs if you're willing to work to make it possible.
It's important to start by providing each pet with its own separate space in the home where it won't feel threatened or crowded. Once both pets become comfortable in their spaces, you can slowly introduce them to one another.
Start by allowing them to spend short amounts of time in the same room and gradually increase the length of their interactions as they get more comfortable with each other. With patience and proper supervision, cats and dogs can become friends and enjoy living together!
If they get into a fight, it's best to step in and separate them as soon as possible. Still, it's important to remember that cats and dogs can be friends – don't let their stereotypes keep you from owning both pets!
How To Care For Your Cat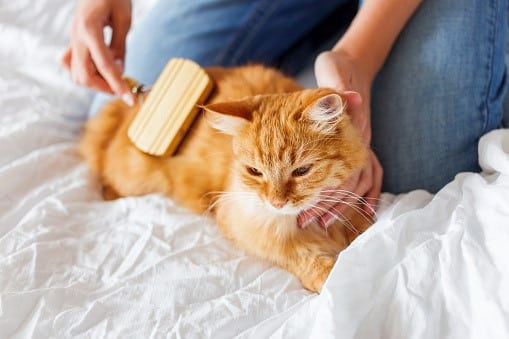 Caring for a cat is relatively simple, but there are certain things you should do to make sure your cat is healthy and happy.
-Provide fresh food and water daily: cats need access to clean food and water daily. Make sure the bowl is always full, and be sure to clean it often to prevent bacteria buildup.
-Keep the litter box clean: cats can be picky about the state of their litter boxes, so it's important to keep them clean and fresh at all times. Empty and replenish your cat litter box once a week or more often if needed.
-Provide plenty of cat toys: cats are active creatures who need stimulation and exercise. Provide cat toys like catnip mice, laser pointers, wand toys, or scratching posts to keep them entertained.
-Schedule regular vet visits: cats should see the vet at least once a year for an exam and vaccinations. Make sure to follow your veterinarian's recommendations for cat care to keep your cat healthy.
-Give lots of love and attention: cats need love and attention just like any other pet. Spend quality time with them daily – playing, cuddling, or simply talking – to strengthen the bond between you and your cat.
-Recognize signs of distress: cats are often very good at hiding their pain or discomfort, but if you notice anything out of the ordinary, it's important to take them to the vet immediately.
-Keep cat safe: Cats should never be let outside without supervision. They can be prone to danger if left out for long periods. Ensure a cat-safe environment indoors to prevent injury or illness from outside dangers.
-Spay or neuter cat: spaying or neutering your cat is important for their overall health and well-being, as it can help prevent certain diseases and unwanted pregnancies.
Other Low Maintenance Cat Tips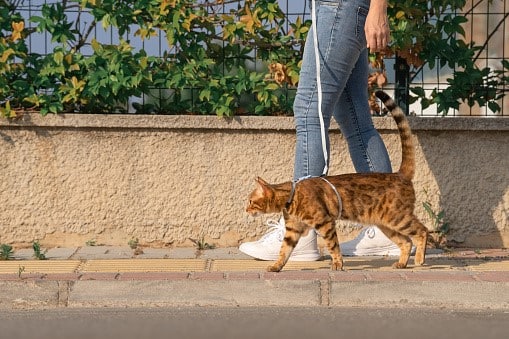 – Cats are usually content to spend time alone while you're away, so they don't need someone to stay with them when you're out of the house.
– Cats don't need to be walked or taken outside like dogs, saving you precious time and energy.
– Grooming cats is low maintenance – cats do most of the work themselves by cleaning and preening their fur with their tongues.
– Cats don't need to be trained like dogs, so there's no need to worry about teaching them commands or housebreaking them.
– Cats are generally low-key and don't require as much attention as other pets.
– Cats don't require as much space as other pets, so they're perfect for people who live in apartments or small homes.
Thinking Of Getting A Cat? Here Are Some Great Breeds
Regarding cat breeds, there's a wide variety of cats for everyone! There are short-haired cats like the American Shorthair and Persian cat, long-haired cats like the Maine Coon cat and Ragdoll cat, and smaller cats like the Siamese cat and exotic-looking Bengal cat. All these cats come in various colors, markings, and personalities. So when you're picking out your cat, make sure to look at all the available cats and choose one that best fits your lifestyle.
American Shorthair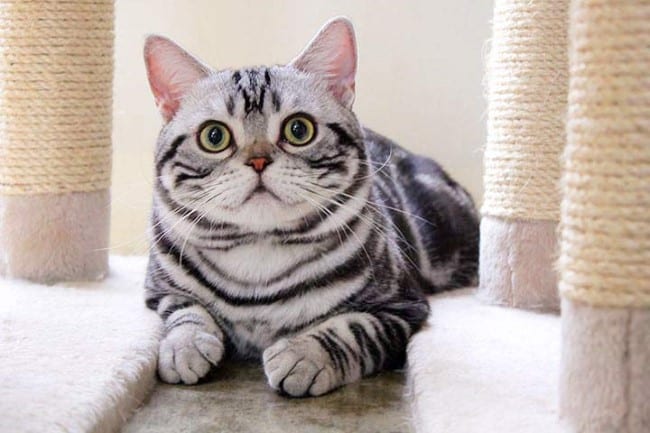 This cat is known for its short hair and playful personality. This breed does best with lots of physical and mental stimulation.
Maine Coon Cat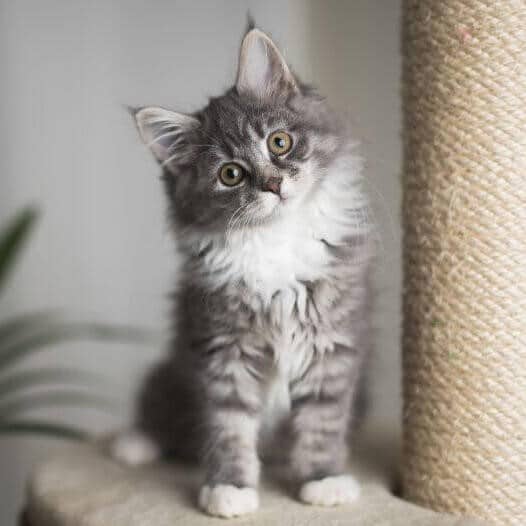 This cat is known for its long hair, intelligence, and loyalty to its owner. These cats make wonderful companions as they are very affectionate but also independent. Maine Coons require only minimal grooming. Their fur is silkier than other cat breeds and doesn't mat easily.
Siamese Cat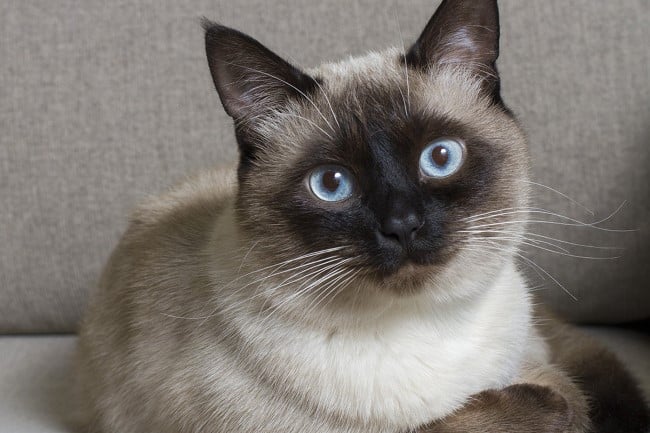 Known for their striking blue eyes and unique color points, Siamese cats are intelligent and social animals. They thrive on human companionship, making great pets for those who are home often.
Burmese Cat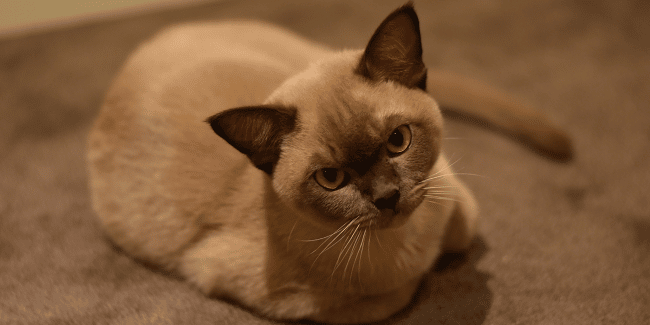 This cat is known for its warm and friendly personality. Burmese cats are very social animals and do their best with plenty of one-on-one time with their owners. These saucer-eyed cuties are highly intelligent, playful, and social.
Their unique personalities will bring endless fun into your life, and their devoted nature will offer you true companionship. Their soft coat is very low maintenance, with minimal shedding. They have seasonal sheds but are much lighter than many other cat breeds.
British Shorthair Cat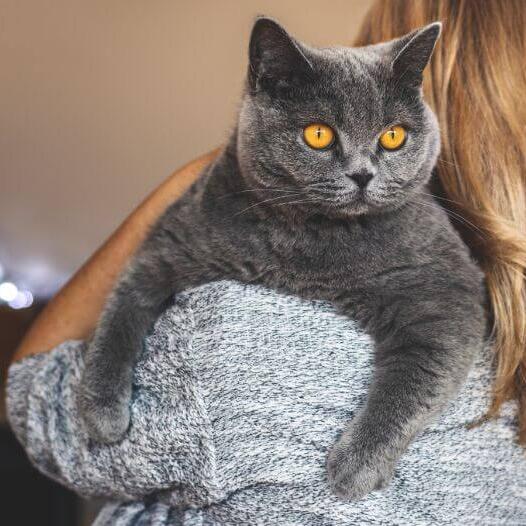 These cats have short, dense coats and calm demeanors. They are loyal and sociable cats that make great companions for those wanting a low-maintenance cat.
Russian Blue Cat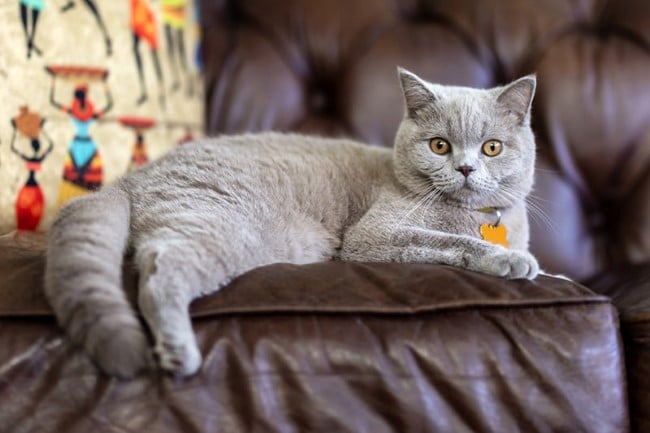 This cat is known for its blue-gray coat and intelligence. Russian blues are very loyal cats that thrive when given plenty of affection from their owners.
Scottish Folds Cat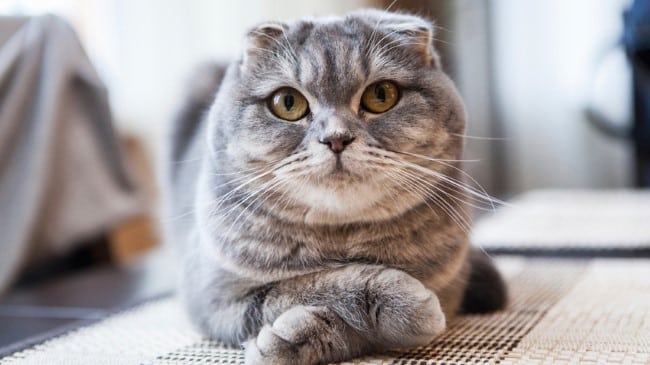 These cats have unique folded ears and are well-known for their calm, sweet personalities. They make excellent companions for those who like to cuddle with their cats.
Cornish Rex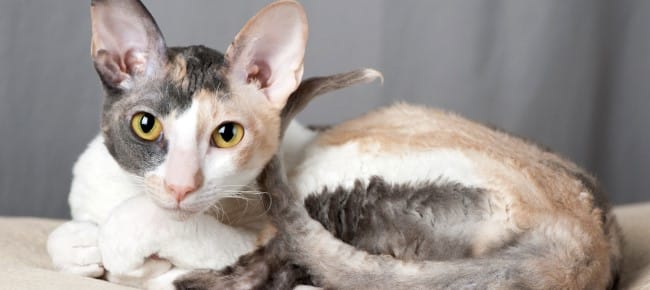 These cats have curly coats and outgoing personalities. They are very active cats that enjoy playing with humans and other animals.
Devon Rex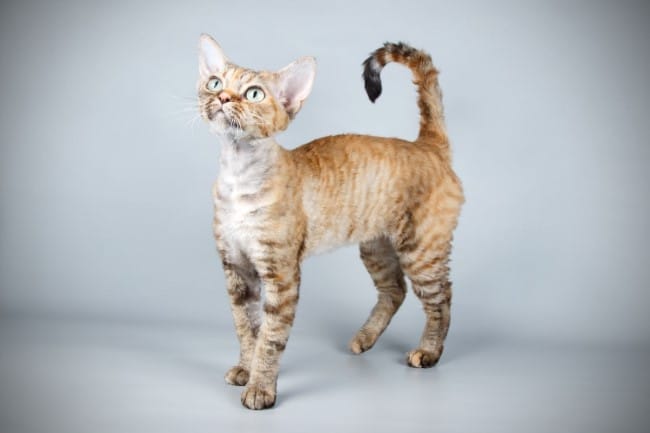 These cats have a unique coat that is soft and curly. They are very social cats that enjoy human companionship and playing with their owners.
So Are Cats Low-maintenance Pets?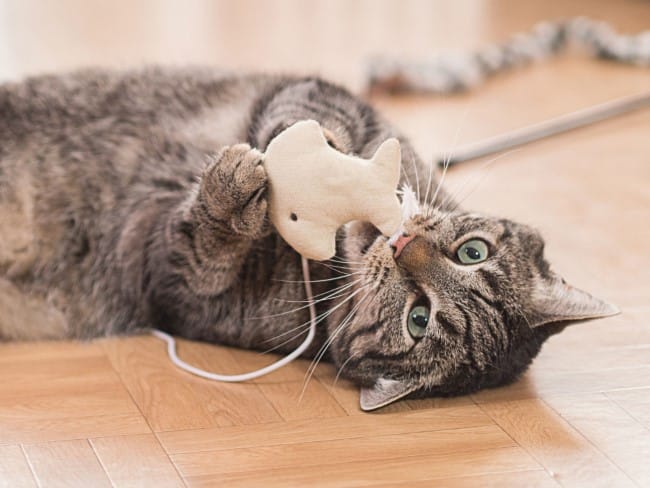 Cats are low-maintenance pets that can provide a wonderful and rewarding experience for those who own them. While cats require some care, they don't need as much attention or space as other pets and can make great companions for people who want a pet but aren't home all the time. With proper cat care and lots of love, cats can be a wonderful addition to any home.
That being said, it's important to remember that cat ownership isn't for everyone, and remember to do your research before getting a cat or adding one to your existing pet family. With the right care and attention, cats can be low-maintenance and loving companions.
Kate's K9 Pet Care
Hi Cat lovers; it is the right time to care for your pets in the best possible way. At Kate's K9 Pet Care, we specialize in offering high-quality services designed specifically for cats. From pet sitting and walking to grooming and shopping, our experienced staff knows exactly what your feline friend needs to feel safe, secure, and well-looked after.
With us at the helm of your cats' well-being, rest assured they will be in good hands while you're away. Contact us today.